SkinSwap

Registered Company
DES Labs, LLC
Headquarters
Glen Allen, Virginia, US
United States
37.32%
Hungary
4.25%
United Kingdom
4.06%
Norway
3.76%
Poland
3.45%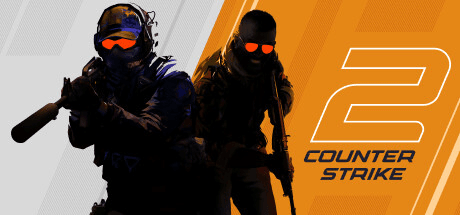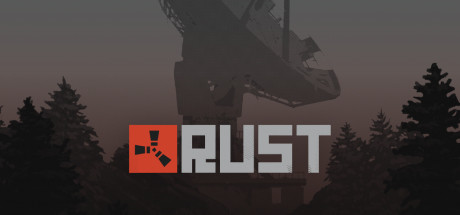 Introduction
SkinSwap is a marketplace for Steam items, particularly for CS2 skins and items. The platform was founded about 2 years ago, on August 1st, 2021. SkinSwap is currently operated by Andrew Donald Pomeroy, with headquarters in Glen Allen, Virginia, US. The SkinSwap marketplace and company have been vetted by CSGOSKINS.GG and deemed trustworthy by all our standards.
Popularity
SkinSwap is rated 4.5 out of 5 with over 693 reviews on Trustpilot. The SkinSwap platform received approximately 356K visits during the last month. There are currently 971 different items available on the marketplace, with a total of 1.1K listed offers. Additionally, the combined value of all CS2 skins that are currently available on the SkinSwap market amounts to $99K.
Market Type
SkinSwap is a traditional bot-based marketplace. That means a seller must first deposit an item before it can be listed on the market. The deposit is done by sending the item to one of SkinSwap's Steam bot accounts. Compared to P2P markets where the item can be listed on the marketplace while still being in the seller's inventory, this is not such a smooth experience for the seller. But it provides a better buyer experience because upon purchase, the buyer can immediately receive the item without needing to wait for the seller to accept the trade.
History
Founded in late 2021, bot-based skin marketplace SkinSwap quickly found itself soaring in popularity over the following months, which could be due to a number of successful collaborations that the platform made with popular YouTubers and content creators. The website's surging popularity can also be attributed to its enticing top-up bonuses and an extensive bot inventory.
Users & Popularity
Despite being a relatively young platform, SkinSwap is already one of the biggest CS2 skin markets on the internet, boasting a gigantic skin inventory and hundreds of thousands of monthly active users. Its user-friendly and extremely intuitive UI has made the platform popular among gamers throughout the globe. However, taking a glance at the numbers reveals that a significant portion of SkinSwap users are from the United States of America.
Transaction Fee
Users will have to pay a trading fee of around 10% when they choose to trade their CS2 skins with the bots on SkinSwap. However, if you're looking to instantly sell your skins for cash instead, the fee is much heftier.
If you wish to sell your CS2 skins for real money on SkinSwap, you can expect to lose around 40% of your skin's value in the process.
The 10% trading fee on SkinSwap is undoubtedly more convenient than the 15% fee charged on the Steam Market when selling your skins. However, for an even better deal, traders can also choose to explore alternative third-party markets such as BUFF163, which offers an incredibly attractive transaction fee of just 2.5%. On the flip side, BUFF163 lacks bot-based trading for CS2 skins; instead, players have to engage in peer-to-peer transactions to buy and sell their skins.
Buying & Selling CS2 Skins on SkinSwap
The intuitive UI of SkinSwap makes buying and selling skins on the platform a breeze for its users. If you're looking to get started with trading your CS2 skins on SkinSwap, we have you covered. Below, we have included detailed instructions on how you can buy, sell, or trade CS2 skins via SkinSwap.
Buying
To purchase CS2 skins using real money from SkinSwap, simply follow these steps:
Click on the 'Login' button located towards the top-right of your screen and sign in with your Steam account.
Head to the Buy tab.
Search for the skin you wish to buy, or set your preferred filters from the menu on the left.
Select your preferred skin and hit the 'Buy' button located towards the top-left.
Enter your Steam Trade URL when prompted.
Finish the payment process.
That's it! Once you finish the payment, you should receive a trade offer from the SkinSwap bot that includes the items you selected and paid for.
Selling
Follow these steps to sell your CS2 items on SkinSwap:
Sign in to SkinSwap with your Steam account.
Go to the Sell tab.
Select the skins from your inventory that you want to sell for cash.
Choose your preferred cashout method.
Enter your payment address.
Click on 'Receive your cash instantly'.
Accept the trade offer sent by the bot.
Once done, you'll receive the funds in the wallet of your choice. Do note that you'll need to have your Steam inventory set to 'public' in order to sell skins on SkinSwap.
Trading
Trading in SkinSwap works in a similar way to any other bot-based skin-trading market. Here's how you can trade your CS2 skins on SkinSwap:
Sign in with your Steam account.
Head over to the 'Trade' tab.
Select the skins from your inventory that you wish to trade from the left-hand side.
Select the skins that you want in return from the right-hand side.
Once you're satisfied with the trade, hit the 'Trade' button in the middle.
Enter your Trade URL if prompted.
Now all you have to do is wait for the SkinSwap bot to send you an offer. Once you receive the offer, accept it to finish the trade. Any excess value of the skins you offer in the trade will automatically be added to your SkinSwap balance.
Advantages
There are a number of advantages to trading skins via SkinSwap:
Cheaper trading fees than the Steam market.
Intuitive, hassle-free UI makes trading a breeze for beginners and experienced traders alike.
The bots have a wide variety of skins at their disposal.
Allows cross-trading between Rust and CS2 skins.
Users can enjoy an array of payment options when purchasing skins and choose from a variety of cashout methods when selling.
Users can instantly buy or sell items with real money or crypto.
Disadvantages
Users should take note of the disadvantages of using SkinSwap before trading on the platform:
Higher transaction fees when compared to other popular third-party markets like the BUFF163 marketplace.
Hefty selling fees when cashing out directly.
Trade-locked items on the market can't be reserved.
Lack of a built-in screenshot tool. Users have to manually launch their game client to be able to inspect skins from the SkinSwap market.
Lacks support for skin trading across other popular games like DOTA 2 and Team Fortress 2.
Frequently Asked Questions
We've compiled a list of questions that are frequently asked about SkinSwap.
Is SkinSwap legit?
Yes, SkinSwap is legit! There are several factors which let us confidently say that SkinSwap is a trustworthy platform:
SkinSwap has been successfully operating since August 1st, 2021
The combined value of items which are currently listed on SkinSwap amounts to $99K
The market is operated by DES Labs, LLC, which is a registered company in Glen Allen, Virginia, US
The company has over 693 reviews on Trustpilot and is rated 4.5 out of 5 stars
Where is SkinSwap located?
SkinSwap has its headquarters in Glen Allen, Virginia, US.
Who owns SkinSwap?
SkinSwap is owned by the company DES Labs, LLC, which is operated by Andrew Donald Pomeroy.
What's the seller fee on SkinSwap?
The fee for selling items on SkinSwap is 45.00%.
What are alternatives to SkinSwap?
There are several CS2 marketplaces which are a viable alternative to SkinSwap, including:
How old is SkinSwap?
SkinSwap was founded 2 years ago, on August 1st, 2021.
Which payment methods are available on SkinSwap?
When buying items on SkinSwap, you can use any of the following payment methods:
Visa
Mastercard
American Express
JCB
UnionPay
Which payout methods are available on SkinSwap?
When cashing out balance from SkinSwap, the following payout options are available:
PayPal
Bitcoin
Ethereum
Litecoin