Skinport

Registered Company
Skinport GmbH
Headquarters
Stuttgart, Germany
United States
17.36%
Germany
10.88%
Poland
7.50%
United Kingdom
6.54%
Sweden
5.56%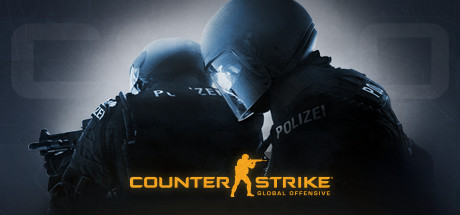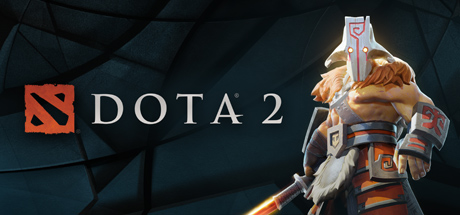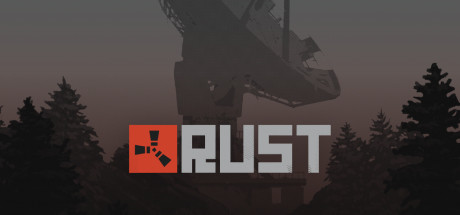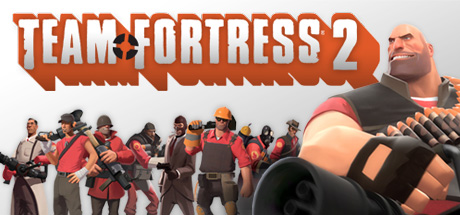 Introduction
Skinport is a marketplace for Steam items, particularly for CS:GO skins and items. The platform was founded about 5 years ago, on April 26th, 2018. Skinport is currently operated by Tristan Milla, with headquarters in Stuttgart, Germany. The Skinport marketplace and company have been vetted by CSGOSKINS.GG and deemed trustworthy by all our standards.
Popularity
Skinport is rated 4.9 out of 5 with over 20K reviews on Trustpilot. The Skinport platform received approximately 4.2M visits during the last month. There are currently 17K different items available on the marketplace, with a total of 1.1M listed offers. Additionally, the combined value of all CS:GO skins that are currently available on the Skinport market amounts to $12M.
Market Type
Skinport is a traditional bot-based marketplace. That means a seller must first deposit an item before it can be listed on the market. The deposit is done by sending the item to one of Skinport's Steam bot accounts. Compared to P2P markets where the item can be listed on the marketplace while still being in the seller's inventory, this is not such a smooth experience for the seller. But it provides a better buyer experience because upon purchase, the buyer can immediately receive the item without needing to wait for the seller to accept the trade.
History
Skinport is a relatively new skin marketplace where you can buy and sell CS:GO skins and a variety of items from other popular games including DOTA 2, Rust, and Team Fortress 2. Originally known as Skinbay, the website received its new name in May 2020, when it was renamed to Skinport. The rebranding was caused due to legal actions from eBay, which said that "Skinbay" infringes on their brand copyrights.
From there, it was pretty much a steady upward climb for the marketplace as it experienced constant growth over the next two years, thanks to its increasing popularity that came as a result of advertisement campaigns that the website ran alongside several popular YouTubers. Currently, Skinport stands proud as one of the biggest skin marketplaces on the internet with millions of monthly visitors and a vast collection of skins across popular games.
Transaction Fees
Skinport currently charges a 12% transaction fee on sellers who are looking to sell their in-game items. This transaction fee can be reduced to a minimum of 6% based on whether you're selling a high-value item in your native currency. Sellers making private sales to other buyers will only have to pay a 6% selling fee as well.
Buyers, on the other hand, don't have to pay any processing fees when purchasing skins from the Skinport marketplace, making it an ideal choice for buyers to purchase CS:GO skins using real money.
While the standard 12% selling fee on Skinport is lower than the 15% fee per item sale on Steam, it's still higher than some other third-party marketplaces like BUFF163 or CSFloat, both of which offer more competitive rates of 2.5% and 2.00% respectively.
Fully Compliant EU Marketplace
Skinport is one of the few popular skin-trading marketplaces that is fully compliant with all local laws and European legislation. This makes purchasing skins from the website safe and reliable as customers won't be facing any possibility of losing their money while buying or selling skins on Skinport.
According to a statement from Skinport's blog, "The whole process is fully compliant with the strict PSD2 EU-directive to ensure a fast and secure payment for our customers that is no different from any other online shopping."
This is due to the fact that Skinport uses the payment processor "Adyen". Since the release of the PSD2 regulation, marketplaces across Europe are no longer allowed to hold customer funds without a banking license. Sales, deposits, payouts, and all transactions on the Skinport marketplace are stored and processed by Adyen, which has a banking license and is therefore legally allowed and qualified to keep customer funds safe.
Method of Trading
The method of trading in Skinport is simple and made to be extremely intuitive so that newer traders can have an easier time using it. Skinport users can't "trade" weapon skins per se, but can purchase or sell skins in exchange for real money. To effectively trade on Skinport, users have to sell their skins for real money, with the funds being transferred directly into the user's bank account once a transaction completes. Users can then use the funds to purchase other skins that they wish to add to their inventory.
Here's how you can buy and sell skins on Skinport:
Buying
Visit Skinport.com.
Click the "Sign In" button located on the top-right and use your Steam account to log into the website.
Once logged in, you can visit the Market section to begin purchasing skins.
Choose your desired game from the top-left of your screen.
Select the items you want to add to your inventory and click on "Add to Cart" for each item.
Your cart is located to the top-right of your screen. Click on the icon and hit "Proceed to Checkout".
Fill in your personal details, and then pay with your credit card or any other payment method.
Selling
Log in with your Steam Account.
Hit the "Sell" button on the top-right of your screen.
Select the items that you want to sell.
List your items on the marketplace and wait for someone to purchase them.
Do note that selling skins is still not supported in many countries. If you can't sell items, you can still purchase items from the Skinport market.
Other Projects
Other than the marketplace, Skinport offers other projects that many users find to be extremely helpful.
The Skinport Float Database enables users to check detailed statistics on CS:GO weapon skins. Users can select any weapon skin of their choice and the website will show them a list with the lowest floats on the specific skin that is currently available throughout Steam. The Skinport Float Database will also show the current owner of the skin, with item history being available on some skins as well.
The Skinport Screenshot Tool is another handy tool that enables users to inspect any weapon skin from CS:GO without needing to launch the game itself. To use the tool, players can copy any weapon inspect link from Steam and paste it in the designated box. Once done correctly, the page will show high-definition pictures of the skin along with details like its float, stickers, and pattern.
Advantages
Skinport users enjoy plenty of advantages when buying and selling skins on the platform. Here are some key advantages of Skinport over other marketplaces:
Well-built and intuitive UI that makes buying and selling skins a breeze even for new users.
Supports skin trading across multiple games including CS:GO, DOTA 2, Rust and Team Fortress 2.
Can be used to cash out your inventory at decent rates.
Transaction fees are lesser than that of the Steam Community Market.
Sellers have the freedom to set prices on their skins. Users looking to sell items quickly can put them up at discounted rates whereas skins with unique stickers or good floats can be listed at higher prices than usual.
Fully compliant with local laws and EU legislation, ensuring that your money is safe and protected.
Vast collection of skins with millions of monthly active users. High-tier skins can be readily found on the Skinport marketplace at discounted rates.
Offers a variety of payment methods through Adyen. Payouts in most countries are sent directly to bank accounts in their native currencies.
No need to "deposit" money first. Buyers can simply purchase skins directly through credit card and other payment methods.
Disadvantages
There are certain noticeable disadvantages attached to buying and selling skins on Skinport:
Significantly higher selling fees when compared to some other third-party marketplaces like BUFF163.
Selling skins isn't supported in some countries. The absence of a "wallet" system renders users unable to sell skins in exchange of an on-site balance, which means that the money from sales cannot be used to purchase new items.
Items on the Skinport marketplace are often seen to be on a trade hold, which forces buyers to wait for the duration of the hold to end, even after purchasing the item, before they can add the skins to their Steam inventory.
Lack of an "instant sell" feature. Certain items may take a long time to sell on Skinport even when they're put up on the market for a reasonable price.
Frequently Asked Questions
We've compiled a list of questions that are frequently asked about Skinport.
Is Skinport legit?
Yes, Skinport is legit! There are several factors which let us confidently say that Skinport is a trustworthy platform:
Skinport has been successfully operating since April 26th, 2018
The combined value of items which are currently listed on Skinport amounts to $12M
The market is operated by Skinport GmbH, which is a registered company in Stuttgart, Germany
The company has over 20K reviews on Trustpilot and is rated 4.9 out of 5 stars
Where is Skinport located?
Skinport has its headquarters in Stuttgart, Germany.
Who owns Skinport?
Skinport is owned by the company Skinport GmbH, which is operated by Tristan Milla.
What's the seller fee on Skinport?
The fee for selling items on Skinport is 12.00%.
What are alternatives to Skinport?
There are several CS:GO marketplaces which are a viable alternative to Skinport, including:
How old is Skinport?
Skinport was founded 5 years ago, on April 26th, 2018.
Which payment methods are available on Skinport?
When buying items on Skinport, you can use any of the following payment methods:
Visa
Mastercard
American Express
Maestro
Klarna
iDEAL
Trustly
Apple Pay
EPS
GiroPay
MobilePay
Vipps
Alipay
WeChat Pay
JCB
Blik
Carte Bancaire
Bancontact
UnionPay
Which payout methods are available on Skinport?
When cashing out balance from Skinport, the following payout options are available: