CS:GO Update Adds New bbno$ Music Kit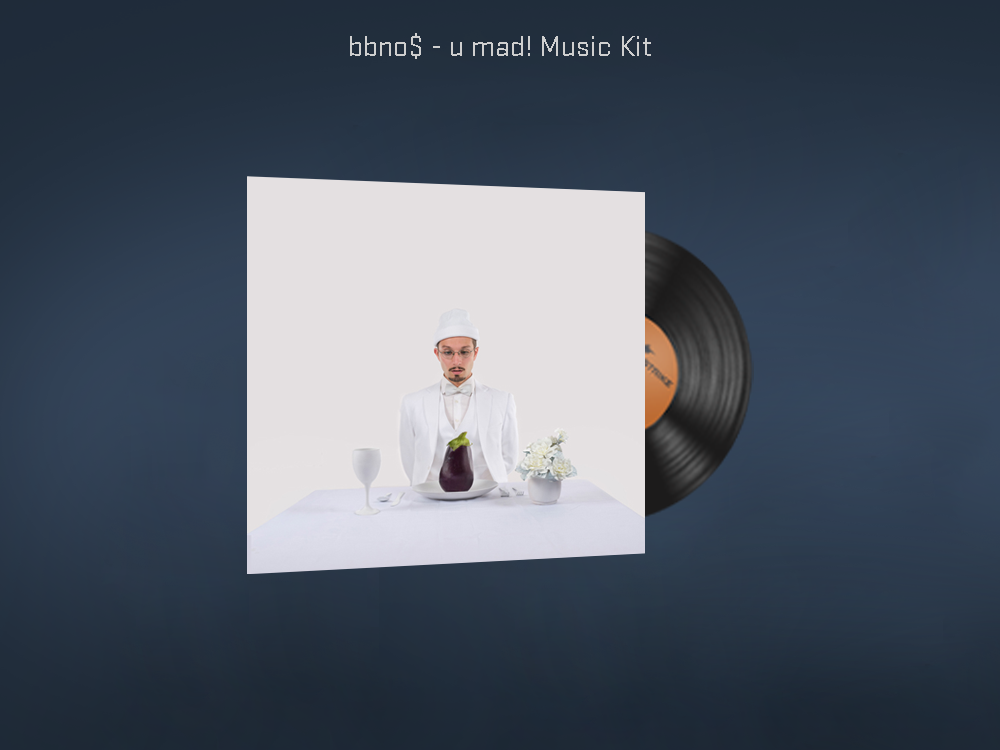 Today's CS:GO update ships a new Music Kit from the artist bbno$, featuring the song "u mad!" from his new album "eat ya veggies" which will be released tomorrow.
The music kit can be purchased in-game for $5.00, the StatTrak version costs $8.00. After the 7-day trade hold, both versions will also be available on the Steam market and on other third-party markets.