CSFloat

Registered Company
CSFloat Inc.
Headquarters
Wilmington, United States
Key People
Stepan Fedorko-Bartos
Ceegan Hale
Ukraine
11.60%
Germany
10.44%
United States
9.61%
Poland
5.09%
Switzerland
4.86%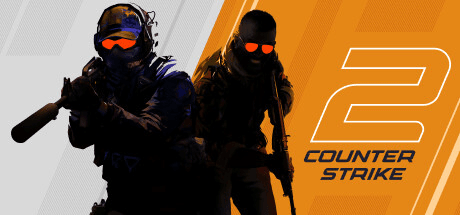 Introduction
CSFloat is a marketplace for Steam items, particularly for CS2 skins and items. The platform was founded about 3 years ago, on March 2nd, 2020. CSFloat is currently operated by Stepan Fedorko-Bartos and Ceegan Hale, with headquarters in Wilmington, United States. The CSFloat marketplace and company have been vetted by CSGOSKINS.GG and deemed trustworthy by all our standards.
Popularity
CSFloat is rated 4.7 out of 5 with over 427 reviews on Trustpilot. The CSFloat platform received approximately 4.6M visits during the last month. There are currently 14.4K different items available on the marketplace, with a total of 216.1K listed offers. Additionally, the combined value of all CS2 skins that are currently available on the CSFloat market amounts to $17.4M.
Market Type
CSFloat is a P2P (peer-to-peer) marketplace. That means when an item is sold on CSFloat, it is traded directly from the seller's Steam inventory to the buyer's Steam inventory. This has the advantage that sellers can list their items on multiple marketplaces at the same time, since they don't need to deposit the skins to a single marketplace. The downside is that when an item is sold, the seller must manually approve the trade which causes a delay for the buyer. P2P marketplaces have some benefits for sellers but the buyer experience is not as smooth.
History
CSFloat is one of the rather new CS2 skin marketplaces on the internet that has been operating since March 2nd, 2020. Within its short two-year lifespan, the CSFloat market has attained significant popularity throughout the globe and has managed to offer the most competitive seller fees when compared to other third-party marketplaces out there.
While the CSFloat marketplace is relatively new, the website initially rose to fame through its FloatDB, which is essentially an enormous database for CS2 skins currently in existence. The FloatDB is accessible by any user without any charges and is tracking almost 800 million CS2 skins across millions of Steam inventories at the time of writing.
On August 5th, 2023, the market was rebranded from CSGOFloat to CSFloat due to the nearing release of Counter-Strike 2, which was set to replace CS2.
CSFloat Market Checker
The CSFloat Market Checker add-on is also one of the prime reasons behind the widespread popularity of CSFloat. It's a browser extension that enables users to check a bunch of additional and useful information like the float, paint seed, or float rank of any item in the Steam Community Market or a Steam inventory.
Alongside this, the CSFloat Market Checker also provides users with a variety of benefits that are listed below:
Allows users to get the 3D model and screenshot of any item directly on the page
Fetches all floats on the page automatically at the time of page load
Users have the option to use filters to highlight items with low floats or certain paint seeds
Shows market item stickers at a glance with their wear
Changes the number of items on the page up to 100
The CSFloat Marketplace
Despite being quite new when compared to most other popular third-party marketplaces, the CSFloat market is gaining rapid popularity among CS2 players due to a number of reasons. The key selling points of the CSFloat market are its exceptionally low seller fees and the wide variety of benefits the marketplace provides to its users.
Users have the option to buy, sell, or auction their items in the CSFloat marketplace. Another salient feature of CSFloat is that it provides buyers with the option to bargain for items while sellers have the freedom to decline, accept, or counter their offers.
Unlike most other marketplaces, CSFloat operates on sellers directly sending items to the buyer via Steam once the items are purchased from the CSFloat market. However, no private information like the users' API key is required while buying and selling items on CSFloat, which further boosts the website's credibility since this eliminates any risk of violating Steam's terms of service.
When a user purchases an item on the CSFloat market, the seller is immediately notified to send the item to the buyer via Steam within a time frame. Once the buyer accepts the item, the transaction is automatically verified by CSFloat and the purchase funds are released to the seller.
Sellers on CSFloat also enjoy the freedom to sell any of their listed items on other marketplaces. Unsold listings are automatically removed by CSFloat if the items are no longer in the seller's Steam inventory.
Transaction Fees
The CSFloat market rocks an extremely low static transaction fee of 2% per sale, which is lower than any other popular third-party marketplaces out there. Its closest competitor, BUFF163, allows users to sell items at a fee of 2.5% while the official Steam Community Market has a transaction fee of a whopping 15% for CS2 skins and items.
These low transaction fees, along with the plethora of other unique features that the website offers to its users, have made CSFloat an attractive choice among CS2 skin buyers, sellers, and traders alike.
Other Projects
CSFloat has some other open-source projects like the Inspect System that is also being used by some other third-party CS2 skin trading websites and marketplaces. Tools like the Float Checker and Trade-Up Contract Calculator have also been developed by CSFloat, with both being widely used by CS2 traders to check skin floats and calculate trade-up profits respectively.
Advantages
You'll be able to enjoy a number of advantages when buying or selling weapon skins on CSFloat. Some of them are:
Extremely low transaction fees of 2% will get you the most money out of your sales. BUFF163 is its closest competitor with 2.5% transaction fees while the Steam Market has a 15% fee on CS2 skins.
You don't have to share your API with the website. The Steam TOS recommends players to not share their Steam API key with any third-party websites.
Wide variety of skins available on the marketplace. From low-tier to high-tier, almost every CS2 skin can be found on the CSFloat marketplace.
The "Auction" system can be extremely useful for newer users who don't know the correct value of their skins.
Item sales are P2P, which means the items aren't subjected to the additional 7-day trade hold by Steam.
Practically no risk of getting scammed, since the sales are verified by CSFloat automatically.
The "Smart Buy Orders" feature helps buyers pre-order the exact items that they want from the marketplace. Conditions can be set on float value, stickers, skin type, rarity, paint seed, and more.
"Bargaining" can help buyers get skins at discounted rates.
The increasing popularity of the CSFloat market means that items are generally sold within a short span of time as long as they're listed at a reasonable rate.
Disadvantages
The disadvantages of buying or selling on CSFloat are limited, but can't be overlooked.
Doesn't support buying or selling items from other popular games like DOTA 2, Rust, or Team Fortress 2, putting this site at a disadvantage when compared to many other marketplaces out there.
There's a noticeable lack of payment options when depositing money on CSFloat. Users are only allowed to deposit money through Crypto, certain Credit/Debit cards, or Alipay.
Users have to pay additional fees when trying to cash out from the website. These fees are stacked on top of the 2% selling fee.
Lack of an "instant sell" feature. Certain items may take a while to sell after putting up on the market.
Frequently Asked Questions
We've compiled a list of questions that are frequently asked about CSFloat.
Is CSFloat legit?
Yes, CSFloat is legit! There are several factors which let us confidently say that CSFloat is a trustworthy platform:
CSFloat has been successfully operating since March 2nd, 2020
The combined value of items which are currently listed on CSFloat amounts to $17.4M
The market is operated by CSFloat Inc., which is a registered company in Wilmington, United States
The company has over 427 reviews on Trustpilot and is rated 4.7 out of 5 stars
Where is CSFloat located?
CSFloat has its headquarters in Wilmington, United States.
Who owns CSFloat?
CSFloat is owned by the company CSFloat Inc., which is operated by Stepan Fedorko-Bartos and Ceegan Hale.
What's the seller fee on CSFloat?
The fee for selling items on CSFloat is 2.00%.
What are alternatives to CSFloat?
There are several CS2 marketplaces which are a viable alternative to CSFloat, including:
How old is CSFloat?
CSFloat was founded 3 years ago, on March 2nd, 2020.
Which payment methods are available on CSFloat?
When buying items on CSFloat, you can use any of the following payment methods:
Visa
Mastercard
American Express
Alipay
WeChat Pay
Bitcoin
Ethereum
Litecoin
Which payout methods are available on CSFloat?
When cashing out balance from CSFloat, the following payout options are available: