SkinBid

Registered Company
SkinBid ApS
Founded
September 20th, 2021
Headquarters
Aalborg, Denmark
Key People
Anders Fage Jensen
Jacob Møller Knudsen
Mads Richard Aggerholm Pedersen
Oliver Behrensdorff
United States
29.00%
Germany
21.60%
Austria
5.37%
Australia
3.96%
Denmark
3.61%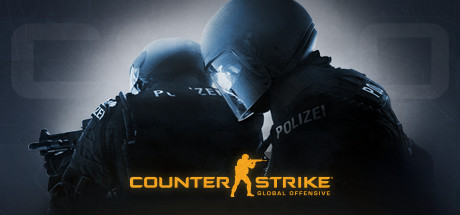 Introduction
SkinBid is a marketplace for Steam items, particularly for CS:GO skins and items. The platform was founded about 1 year ago, on September 20th, 2021. SkinBid is currently operated by Anders Fage Jensen, Jacob Møller Knudsen, Mads Richard Aggerholm Pedersen and Oliver Behrensdorff, with headquarters in Aalborg, Denmark. The SkinBid marketplace and company have been vetted by CSGOSKINS.GG and deemed trustworthy by all our standards.
Popularity
SkinBid is rated 4.7 out of 5 with over 202 reviews on Trustpilot. The SkinBid platform received approximately 172.8K visits during the last month. There are currently 2.9K different items available on the marketplace, with a total of 7.3K listed offers. Additionally, the combined value of all CS:GO skins that are currently available on the SkinBid market amounts to $1.1M.
Market Type
SkinBid is a P2P (peer-to-peer) marketplace. That means when an item is sold on SkinBid, it is traded directly from the seller's Steam inventory to the buyer's Steam inventory. This has the advantage that sellers can list their items on multiple marketplaces at the same time, since they don't need to deposit the skins to a single marketplace. The downside is that when an item is sold, the seller must manually approve the trade which causes a delay for the buyer. P2P marketplaces have some benefits for sellers but the buyer experience is not as smooth.
History
Skinbid is a young third-party CS:GO skin marketplace that was officially launched in September 2021. Co-owned by prominent skin collector and popular YouTuber Zipel, Skinbid was initially launched as a skin auction website where sellers could put their CS:GO skins for sale and buyers could place their bids on the skins. However, as the website continued to grow in popularity, it pivoted to a P2P skin marketplace where buyers could purchase skins directly from sellers.
Being one of the newest third-party skin marketplaces out there, Skinbid is still lagging behind in terms of popularity when compared to some other established markets. However, Skinbid is slowly gaining new users as time progresses due to its convenient and hassle-free transaction system.
Transaction Fees
Skinbid has a fixed transaction fee of 5% for all sales made on the website and auctions that end in a buyout or a winning bid. This sale fee is significantly lower than that of the official Steam Community Market, which charges its sellers a 15% fee on CS:GO skins and items. At the same time, it's also higher than the transaction fees on some other third-party skin marketplaces like BUFF163.
Users & Popularity
At the time of writing, Skinbid only records about 200,000 visitors per month, but being a constantly growing marketplace, this number is only expected to increase over the next few years. Due to the relatively low user count of Skinbid when compared to other popular third-party marketplaces, selling items on the platforms may take a while. Buyers can also have a tougher time finding the specific items that they want.
Fully Compliant EU Marketplace
Skinbid is the one of the few European skin-trading marketplaces that is fully compliant with all local laws and European legislation. This makes purchasing skins from the website safe and reliable as customers won't be facing any possibility of losing their money while buying or selling skins on Skinbid.
This is due to the fact that Skinbid uses the payment processor "Adyen". Since the release of the PSD2 regulation, marketplaces across Europe are no longer allowed to hold customer funds without a banking license. Sales, deposits, payouts, and all transactions on the Skinbid marketplace are stored and processed by Adyen, which has a banking license and is therefore legally allowed and qualified to keep customer funds safe.
How to Use Skinbid
Skinbid currently enables its users to buy, sell, auction items, and bid on active auctions. The UI of the website is neat and intuitive, which makes the process of purchasing and selling CS:GO skins a breeze for new and experienced users alike.
Let's take a look at how users can use the Skinbid market to buy, sell, and auction CS:GO items.
Before following the steps, make sure that you're logged into Skinbid with your Steam account first. To log in, simply click on the "log in" button located towards the top-right of the website. Once you're logged in, you'll have to enter your Steam trade URL which can be found here. Remember that you'll also have to enter your Steam API key first to buy/sell skins on Skinbid.
Additionally, all Skinbid users will have to go through a KYC process to be able to make purchases or withdraw funds from sales.
Buying Skins on Skinbid
To purchase skins on Skinbid, users have to head to the Market tab and select the skins that they want. Once you've made a selection, click on "Buy Now" to initiate the transaction. You'll then be prompted to enter your Steam API key if you haven't done so already.
Finish the transaction using one of the several payment methods available on the website, and you're done. Once the seller has sent the trade offer to you, accept it, and you'll have the item waiting for you in your inventory.
Selling Skins on Skinbid
To sell skins, you have to click on the "Sell" button located towards the right of your screen. You can then list out all the skins that you wish to sell from your inventory.
Once you have listed items that you want to sell on the Skinbid marketplace, you'll have to wait for a buyer to purchase them. This can take a while, but once you have a buyer you can send a trade offer to them with the appropriate skins, and you'll automatically receive the funds after the completion of the transaction.
The funds are automatically sent to your bank account and the process may take up to five business days, according to the website.
Auctioning Skins on Skinbid
In order to auction skins on Skinbid, you'll have to navigate to the Auction tab of the website. From there you can make a selection from a wide variety of skins that are available for bidding. Bids can be placed by selecting the skin and entering the bid amount on the field located on the right side of your screen. Once the bidding period ends, the skin will be sold to the highest bidder, and the seller will receive the funds once the trade offer has been accepted by the buyer.
Advantages
Here are some of the advantages of using Skinbid over other third-party CS:GO skin marketplaces:
Significantly lower transaction fees than that of the Steam Community Market, as well as many other third-party skin marketplaces on the internet.
Well-built, intuitive UI that makes navigating through the website a breeze, even for new users.
Can be used to cash out your CS:GO inventory at decent rates.
Items on the Skinbid marketplace are generally priced much cheaper than those on the Steam Community Market.
Being a fully PSD2 compliant marketplace, purchasing or selling skins through Skinbid is more secure than most other markets on the internet.
The auctioning feature can be extremely useful for sellers who are unsure of the exact value of their skins or for sellers looking to cash out unique and rare items.
Has a useful "Screenshot" tool that enables users to check screenshots of skins listed on the Skinbid market without needing to launch the CS:GO client.
Offers a variety of payment methods through Adyen. Payouts are sent directly to bank accounts of the users in their native currencies.
Disadvantages
Here are some of the disadvantages that users can face while using Skinbid to purchase or sell CS:GO skins:
Higher transaction fees than some other third-party skin marketplaces like BUFF163.
The KYC process isn't supported in many countries.
Doesn't support purchasing and selling skins from other popular games like DOTA 2, Rust, and Team Fortress 2.
As the market is still in its young stages, sellers on Skinbid may have to wait a while when trying to sell skins on the website. On the other hand, buyers may have to make their pick from a rather limited set of skins available on the market at any point in time.
Lack of an "instant sell" feature.
Frequently Asked Questions
We've compiled a list of questions that are frequently asked about SkinBid.
Is SkinBid legit?
Yes, SkinBid is legit! There are several factors which let us confidently say that SkinBid is a trustworthy platform:
SkinBid has been successfully operating since September 20th, 2021
The combined value of items which are currently listed on SkinBid amounts to $1.1M
The market is operated by SkinBid ApS, which is a registered company in Aalborg, Denmark
The company has over 202 reviews on Trustpilot and is rated 4.7 out of 5 stars
Where is SkinBid located?
SkinBid has its headquarters in Aalborg, Denmark.
Who owns SkinBid?
SkinBid is owned by the company SkinBid ApS, which is operated by Anders Fage Jensen, Jacob Møller Knudsen, Mads Richard Aggerholm Pedersen and Oliver Behrensdorff.
What's the seller fee on SkinBid?
The fee for selling items on SkinBid is 5.00%.
What are alternatives to SkinBid?
There are several CS:GO marketplaces which are a viable alternative to SkinBid, including:
How old is SkinBid?
SkinBid was founded 1 year ago, on September 20th, 2021.
Which payment methods are available on SkinBid?
When buying items on SkinBid, you can use any of the following payment methods:
Which payout methods are available on SkinBid?
When cashing out balance from SkinBid, the following payout options are available: