CS.MONEY

Registered Company
CS VIRTUAL TRADE LTD
Founded
September 16th, 2015
Headquarters
Limassol, Cyprus
Russia
26.34%
Ukraine
11.96%
Brazil
7.06%
United States
5.95%
Poland
5.50%
This market does not support payouts!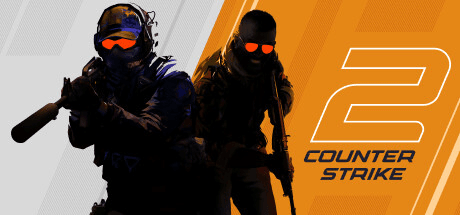 Introduction
CS.MONEY is a marketplace for Steam items, particularly for CS2 skins and items. The platform was founded about 8 years ago, on September 16th, 2015. CS.MONEY is currently operated by Haris Neoptolemou, with headquarters in Limassol, Cyprus. The CS.MONEY marketplace and company have been vetted by CSGOSKINS.GG and deemed trustworthy by all our standards.
Popularity
CS.MONEY is rated 4.9 out of 5 with over 4K reviews on Trustpilot. The CS.MONEY platform received approximately 4.8M visits during the last month. There are currently 16.8K different items available on the marketplace, with a total of 265.6K listed offers. Additionally, the combined value of all CS2 skins that are currently available on the CS.MONEY market amounts to $7.3M.
Market Type
CS.MONEY is a marketplace that supports both P2P (peer-to-peer) offers as well as traditional bot-based offers. For P2P offers, an item can be listed on the marketplace while staying in the seller's inventory. Upon purchase, the seller must manually approve the trade offer for the buyer. For traditional bot-based offers, the seller must first send the item to one of the Steam bot accounts of CS.MONEY, and only after that it can be listed on the market. P2P offers usually provide a better seller experience, and bot-based offers provide a better buyer experience.
The Largest Skin Trading Website
CS.MONEY is single-handedly the largest weapon skin trading website for CS2 at the moment with millions of monthly unique visitors and a gigantic skin collection that users have the freedom to choose from when trading. Being one of the oldest skin trading websites out there, CS.MONEY is also one of the most reputed marketplaces to trade weapon skins in CS2. They have also been actively sponsoring large tournament organizers and renowned esports organizations like BLAST Premier and NAVI respectively. This has helped bring the website to the mainstream.
Due to the high volume of weapon skins available on the website, users are also likely to have an easier time finding the specific skins that they are looking for. The skin trading process is also simple and hassle-free, which makes CS.MONEY a favorite among traders who are looking to make quick trades. As claimed by the website itself, it only takes traders about 30 seconds "from logging in to making a purchase".
They also have other useful resources like a wiki dedicated to CS2 skins and a skin inspection tool that lets users inspect any skin in 3D.
History
On August 13th, 2022, CS.MONEY was hacked and $1.6M million worth of skins were stolen. The stolen skins were traded to multiple Steam accounts owned by the hackers. Additionally, the hackers sent many trade offers with high-value items to legitimate traders, which is speculated to have been a diversion tactic. The CS.MONEY website was temporarily shut down as a result.
Trading Fees
CS.MONEY currently charges a fixed transaction fee of 7% to its users, which can be reduced to a minimum of 4% by purchasing the Prime subscription from the website. While the 7% trading fee is much less than the 15% selling fee of the Steam Community Market, it's also significantly more than that of some third-party marketplaces like BUFF163, which enables users to trade with only a 2.5% overall transaction fee.
Method Of Trading
The simple and hassle-free nature of trading on CS.MONEY is the reason why it outshines its various competitors. The method of trading on CS.MONEY is extremely intuitive and provides users with the freedom to choose from a wide variety of weapon skins as long as they have something of equal or more value to offer in exchange.
Here's how the trading system works on the CS.MONEY marketplace:
Users have to log in with their Steam account on the official CS.MONEY website.
After logging in, users can go to the trading section of CS.MONEY to make a trade.
From the left-hand side, users have to put up items that they wish to trade from their CS2/DOTA 2 inventory.
From the right-hand side, users have to select items of equal or less value than what they offered that they wish to receive in exchange for their skins.
When satisfied with the selected items, users can click on the "Trade" button located towards the top and the CS.MONEY bot will automatically send you a trade offer for the items.
Double-check the offer before accepting it from your Steam account.
Besides trading, users also have the option to buy items with real money, sell items at the marketplace for an elevated value, or put up an item for auction.
Users looking to buy items with real money can head over to the Market's Buy tab of CS.MONEY, whereas users looking to sell items can head to the Sell tab. Auctions are found in the Auction tab of the website.
The Market
In late 2022, CS.MONEY introduced a much anticipated market service facilitating peer-to-peer skin trading, instead of the traditional method utilized by the site of trading with bots as intermediaries since its inception. This new method allows users to bypass the 7-day trade hold of Steam, and get the skins they want instantly. Furthermore, this has led to increased competition among sellers resulting in fair pricing and enhanced transparency.
Buying
In order to be able to buy skins from the market, you must ensure that you have your Steam Inventory visibility set to Public, share your Steam Trade link, and have Mobile Authentication activated.
Once these are taken care of, all you have to do is to visit the market page, search for the skins you wish to purchase and select these, and click on the Buy button. After choosing the payment method and confirming it, you will receive the trade offer with the purchased items in your Steam account.
Selling
To sell your skins on the CS.MONEY market, you have to click on the Sell tab located on the top left of the page, and then choose all the skins you wish to sell. After this, you can set the prices for these skins, and then click on the sell button. The skins will continue to remain in your inventory until the time someone wishes to purchase them. CS.MONEY acts as the intermediary in such deals, transferring payment to the seller once the buyer has received the item in their inventory through a trade offer.
Cashing Out
One of the most demanded features on CS.MONEY was a cash withdrawal element, which had been missing ever since the site started came into existence. Any balance added through trades could only be used to buy skins on the site. However, this changed with the introduction of the market, and CS.MONEY now offers a cash withdrawal option, which is currently limited to VISA and MasterCards. Users must have their accounts verified to be eligible for the same, and only the balance from the market counts towards withdrawals. According to the site, cashouts may take upto 5 days to process, and CS.MONEY does not charge any commissions on withdrawal amounts.
Prime Subscription
CS.MONEY also enables its users to purchase a Prime subscription that regular users of the website often opt to purchase. Prime subscribers of CS.MONEY enjoy a number of additional benefits when trading on the website. These include:
Full access to the 3D skin viewer of CS.MONEY
Faster responses to technical support queries
Additional 45% top-up bonus
Additional 2.4% discount when purchasing skins for real money
Reduced trading commission of 4%
Discount of up to 26% for items listed on the Market
The Prime subscription costs buyers a pocket pinch of $8.99 per month, but new users are provided with the option to access it for free for the first five days of usage.
The additional trading discount of 3% is the primary reason why CS.MONEY users look to purchase the Prime subscription on the website. When trading high-tier items, an extra 3% can potentially save you much more money than the $8.99 it takes to purchase the Prime subscription.
Users
The CS.MONEY marketplace is the go-to trading website for small and big traders alike due to the plethora of skins that the website has to offer and the swift process of trading. The website also offers plenty of payment options for users looking to top up their wallets. The website has also managed to further expand on its user base by adding the market and cash withdrawal options.
However, the trading fee of 7% discourages a good portion of traders from using CS.MONEY and opt for alternatives that offer lower transaction charges.
Controversies
While it can't be denied that CS.MONEY has managed to attain widespread popularity over the past few years, it has also grown infamous as one of the shadiest skin trading websites as a number of allegations against the website started surfacing on the internet.
Since the introduction of the 7-day trade hold by Valve, many users have accused CS.MONEY of manipulating the prices of CS2 weapon skins, imposing hidden fees on skins that weren't transparent on the website, selling items at much higher rates than the Steam marketplace.
The controversies involving CS.MONEY have been summed up in great detail by the content creators TDM_Heyzeus and zipelCS in their YouTube videos that were made to raise awareness regarding the website among traders.
All these factors combined resulted in a slow decline of the popularity of the platform, and also gained CS.MONEY an ill-reputation in the trading community.
Advantages
Here are some of the key advantages that users enjoy with CS.MONEY:
Lower transaction fees than the Steam Community Market.
Swift, hassle-free trades that can be done in only a few seconds.
Intuitive UI that can be easily used by new traders.
Availability of a well-optimized mobile app, which enables users to trade on the go without needing to log in from a desktop PC.
Large variety of weapon skins, with most skins almost always being available in stock.
Freedom to exchange CS2 items to that of DOTA 2 and vice versa.
Features like selling and auctioning for traders who look to make some extra profit.
A convenient inspecting system that can be used to inspect and weapon skin in 3D.
Overpays on good floats/rare stickers.
Offers the ability to create a trade link which can be shared with others, allowing users to showcase their entire list of items up for sale.
Disadvantages
There are also a number of prominent disadvantages associated with CS.MONEY:
Higher transaction fees than BUFF163 and some other third-party marketplaces.
Infamous for not following Steam Market prices, ignoring market crashes, and imposing hidden fees on skins.
Balance earned from trades cannot be withdrawn.
Lack of cash withdrawal methods, currently limited to VISA and MasterCards, and only available in select countries.
Frequently Asked Questions
We've compiled a list of questions that are frequently asked about CS.MONEY.
Is CS.MONEY legit?
Yes, CS.MONEY is legit! There are several factors which let us confidently say that CS.MONEY is a trustworthy platform:
CS.MONEY has been successfully operating since September 16th, 2015
The combined value of items which are currently listed on CS.MONEY amounts to $7.3M
The market is operated by CS VIRTUAL TRADE LTD, which is a registered company in Limassol, Cyprus
The company has over 4K reviews on Trustpilot and is rated 4.9 out of 5 stars
Where is CS.MONEY located?
CS.MONEY has its headquarters in Limassol, Cyprus.
Who owns CS.MONEY?
CS.MONEY is owned by the company CS VIRTUAL TRADE LTD, which is operated by Haris Neoptolemou.
What's the seller fee on CS.MONEY?
The fee for selling items on CS.MONEY is 5.00%.
What are alternatives to CS.MONEY?
There are several CS2 marketplaces which are a viable alternative to CS.MONEY, including:
How old is CS.MONEY?
CS.MONEY was founded 8 years ago, on September 16th, 2015.
Which payment methods are available on CS.MONEY?
When buying items on CS.MONEY, you can use any of the following payment methods:
PayPal
Visa
Mastercard
Neteller
Bitcoin
Ethereum
Litecoin
Which payout methods are available on CS.MONEY?
CS.MONEY does not support payouts, meaning you can not cash out your balance at all.