WAXPEER

Headquarters
Kyiv, Ukraine
Turkey
60.90%
Ukraine
11.85%
Russia
6.99%
Germany
5.08%
Poland
1.62%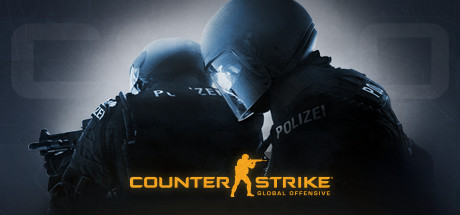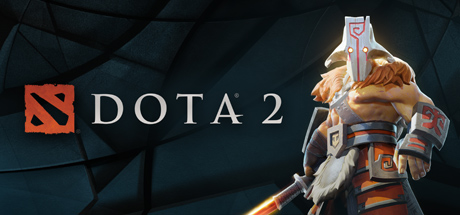 Introduction
WAXPEER is a marketplace for Steam items, particularly for CS:GO skins and items. The platform was founded about 4 years ago, on May 20th, 2019. WAXPEER is currently operated by Anonymous, with headquarters in Kyiv, Ukraine. The WAXPEER marketplace and company have been vetted by CSGOSKINS.GG and deemed trustworthy by all our standards.
Popularity
WAXPEER is rated 4.5 out of 5 with over 432 reviews on Trustpilot. The WAXPEER platform received approximately 354.7K visits during the last month. There are currently 14.5K different items available on the marketplace, with a total of 257.6K listed offers. Additionally, the combined value of all CS:GO skins that are currently available on the WAXPEER market amounts to $4.1M.
Market Type
WAXPEER is a P2P (peer-to-peer) marketplace. That means when an item is sold on WAXPEER, it is traded directly from the seller's Steam inventory to the buyer's Steam inventory. This has the advantage that sellers can list their items on multiple marketplaces at the same time, since they don't need to deposit the skins to a single marketplace. The downside is that when an item is sold, the seller must manually approve the trade which causes a delay for the buyer. P2P marketplaces have some benefits for sellers but the buyer experience is not as smooth.
History
Founded in May 2019, WAXPEER is one of the relatively newer third-party CS:GO skin marketplaces on the internet. The name of the website seems to be heavily inspired by the "WAX" project of OPSkins which was formed after they were forced to cease all operations following a legal notice by Valve.
The WAX project by OPSkins was pretty controversial in itself. It allowed users to invest in VGO skins instead of regular weapon skins in CS:GO. These VGO skins were essentially Non-Fungible Tokens (NFTs) that looked identical to CS:GO skins but the players couldn't use them while playing CS:GO, as they were meant to be purchased solely as an investment. Back in 2018, OPSkins had referred to these VGO skins as the future of digital item trading.
WAXPEER, on the other hand, doesn't deal with NFTs at all and is instead a CS:GO skin marketplace where users can purchase or sell skins only via cryptocurrencies.
Users and Popularity
Since WAXPEER is a relatively young marketplace, it is still growing in user count but trails behind most other popular third-party marketplaces in terms of website visits per month. Its unique crypto-only deposits/withdrawals and a reasonable transaction fee per item sale have helped this marketplace gain traction among CS:GO skin enthusiasts throughout the globe. The convenient P2P trading system that the website uses has enabled its users to purchase or sell items within the span of a few seconds.
Transaction Fees
The WAXPEER marketplace charges its users a transaction fee of 6% per item sale. This fee is much lower than that of the Steam Community Marketplace, which has a fixed fee of 15% for CS:GO items, but quite higher than that of some other popular third-party marketplaces like BUFF163.
Buying & Selling on WAXPEER
The UI of WAXPEER is neat and pretty intuitive even for users who are new to purchasing or selling CS:GO skins. Users will need to download the WAXPEER extension on their web browser and enter their Steam Trade URL after logging into the website with their Steam ID to get started with purchasing and selling CS:GO skins.
Once you've logged into WAXPEER and entered your trade URL, you can simply select any skin of your liking and click on "Buy Now" to purchase it using crypto.
Here are all the deposit methods accepted on WAXPEER:
BNB
Bitcoin
Tether
Litecoin
DAI
Ethereum
TRON
Withdrawal options, on the other hand, are a lot more limited. Here are the only two withdrawal options available on WAXPEER if you're looking to cash out your CS:GO skins:
In order to sell CS:GO skins, users can head over to the Inventory tab and list out the items that they want to sell on the WAXPEER marketplace. Once an item has been sold, the funds are deposited into the user's WAXPEER wallet. Do note that selling skins can take a while on WAXPEER since it is still a growing marketplace with fewer users than most other notable markets.
Advantages
There are certain advantages to using the WAXPEER market over other third-party marketplaces:
Significantly lower transaction fee (6%) than that of the Steam Community Market (15%).
Items are generally priced cheaper than on the Steam market.
Decent, intuitive UI that can be used by new and experienced buyers and sellers alike.
A variety of depositing options if you're looking for a crypto-only market for CS:GO skins.
Great stock of skins available on the market. Users are likely to find the skins they want on the WAXPEER marketplace in only a few seconds.
Has a built-in "Screenshot" feature that enables users to inspect the skin without needing to launch the CS:GO client.
Trades are P2P, which means users won't have to wait out the duration of the 7-day trade lock that was implemented by Valve on CS:GO skins in early 2018.
Disadvantages
Here are some of the notable disadvantages that users may encounter while buying or selling skins on WAXPEER:
Higher transaction fees than some other third-party marketplaces like BUFF163 (2.5% fee).
The WAXPEER market is strictly crypto-only, which means that users can't deposit or withdraw using conventional payment methods.
Noticeable lack of withdrawal options. There are currently only two methods of withdrawing funds.
The built-in "Screenshot" tool can take a long time to provide the screenshots for skins on the market.
Items from other popular games like Team Fortress 2 or Rust can't be sold on the website.
High-tier items like the Dragon Lore are often seen to be out of stock.
Selling times for many items can often be quite high, even when they're priced at reasonable rates.
Lack of additional features like instant selling, auctioning, or smart buy orders.
Frequently Asked Questions
We've compiled a list of questions that are frequently asked about WAXPEER.
Is WAXPEER legit?
Yes, WAXPEER is legit! There are several factors which let us confidently say that WAXPEER is a trustworthy platform:
WAXPEER has been successfully operating since May 20th, 2019
The combined value of items which are currently listed on WAXPEER amounts to $4.1M
The company has over 432 reviews on Trustpilot and is rated 4.5 out of 5 stars
Where is WAXPEER located?
WAXPEER has its headquarters in Kyiv, Ukraine.
Who owns WAXPEER?
WAXPEER is operated by Anonymous.
What's the seller fee on WAXPEER?
The fee for selling items on WAXPEER is 6.00%.
What are alternatives to WAXPEER?
There are several CS:GO marketplaces which are a viable alternative to WAXPEER, including:
How old is WAXPEER?
WAXPEER was founded 4 years ago, on May 20th, 2019.
Which payment methods are available on WAXPEER?
When buying items on WAXPEER, you can use any of the following payment methods:
Bitcoin
Ethereum
Litecoin
Tether
Which payout methods are available on WAXPEER?
When cashing out balance from WAXPEER, the following payout options are available: