Lis Skins

Registered Company
TRADING SPACE PTE. LTD.
Russia
82.06%
Ukraine
5.51%
Armenia
2.68%
Kazakhstan
1.85%
Belarus
1.06%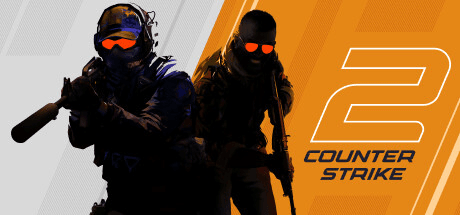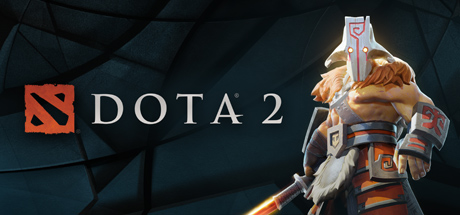 Introduction
Lis Skins is a marketplace for Steam items, particularly for CS2 skins and items. The platform was founded about 3 years ago, on June 17th, 2020. Lis Skins is currently operated by Anonymous, with headquarters in Singapore. The Lis Skins marketplace and company have been vetted by CSGOSKINS.GG and deemed trustworthy by all our standards.
Popularity
Lis Skins is rated 4.8 out of 5 with over 3K reviews on Trustpilot. The Lis Skins platform received approximately 1.7M visits during the last month. There are currently 7K different items available on the marketplace, with a total of 162.1K listed offers. Additionally, the combined value of all CS2 skins that are currently available on the Lis Skins market amounts to $1.2M.
Market Type
Lis Skins is a traditional bot-based marketplace. That means a seller must first deposit an item before it can be listed on the market. The deposit is done by sending the item to one of Lis Skins's Steam bot accounts. Compared to P2P markets where the item can be listed on the marketplace while still being in the seller's inventory, this is not such a smooth experience for the seller. But it provides a better buyer experience because upon purchase, the buyer can immediately receive the item without needing to wait for the seller to accept the trade.
Users & Popularity
Despite being a Singapore-based website, Lis Skins is primarily dominated by Russian users. Taking a quick glance at the stats reveals that a whopping 80% of Lis Skins users are from Russia. However, it's important to note that users outside Russia also have complete freedom to buy and sell skins on the Lis Skins marketplace as the website supports payments globally.
Lis Skins is a decently popular website for buying and selling CS2 skins and records about 350,000 visitors per month. The Lis Skins bots have a wide variety of skins at their disposal for buyers. Instant cashouts are supported for sellers looking to exchange their skins for real money.
Lis Skins also enables users to buy and sell skins from DOTA 2, another popular game by Valve. However, some other well-known titles on Steam like Team Fortress 2 and Rust aren't currently supported.
Transaction Fees
Lis Skins offers its sellers about 60% of the Steam Market value of their skins when they sell their skins on the website, which means that the transaction fee on Lit Skins is about 40%.
It's also important to note that there's a small additional commission that sellers have to pay based on their preferred method of withdrawal of money. Selling skins for Lis Skins wallet balance has a 0% commission. This wallet balance can then be used to purchase other skins from the Lis Skins marketplace.
How It Works
The Lis Skins website is originally in the Russian language, with a rough English translation available on the website to help users navigate through the marketplace. While the UI is fairly well-built, newer users may face some difficulties when attempting to buy or sell items on the Lis Skins marketplace.
Let's take a look at how to use the Lis Skins marketplace to buy and sell CS2 skins.
Buying Skins on Lis Skins
Buying CS2 skins on Lis Skins is an extremely simple process and should take the user no longer than a few minutes. First, make sure you're logged in to the website before proceeding to further steps. You can log in to Lis Skins with your Steam account by clicking on the "Log In" button located towards the top-right of the website.
Once you're logged in to Lis Skins, you can head over to the Store to start buying items from the marketplace. From there, select the items that you want from the market and click on "Add to Cart" to add each item to your cart. You can also take a look at the screenshot of the items listed on the Lis Skins market by clicking on the "Screenshot" button located just below the item.
Once you have your cart ready, you can simply click on "Buy" to begin the checkout process. Make sure that you have enough funds in your Lis Skins wallet before attempting to buy items on the marketplace.
To add funds to your Lis Skins wallet, you can click on your wallet balance beside your profile icon and hit "Refill Balance" to start the transaction.
Selling Skins on Lis Skins
In order to sell skins on Lis Skins, users can head over to the Sell tab of the website. Once there, simply list the items that you wish to sell by clicking on them, select your preferred cashout method, enter your email and payment details, then click on "Get Money" to redeem the money to your wallet or preferred payout method.
Do note that the commission on the skins will be different based on the method of cashout that you choose.
Also, you have to enter your Trade URL on the website beforehand if you're unable to load your inventory on Lis Skins. Your Steam Trade URL can be found here.
Advantages
Here are some of the advantages of using Lis Skins to buy or sell skins:
Items on the Lis Skins market are listed at prices that are much cheaper than on the Steam Community Market.
Sellers can sell their skins directly to the Lis Skins bot to get cash instantly on their wallet or any other preferred method of cashout.
There's a "Screenshot" feature available on Lis Skins, which means that users won't have to manually launch their CS2 client to be able to inspect skins listed on the Lis Skins market.
Lis Skins being a bot-based marketplace prevents sellers from the hassle of waiting for a buyer to purchase their skins.
Disadvantages
There are some notable disadvantages when buying or selling skins on Lis Skins:
Transaction fees on Lis Skins (40%) are much higher than on most other cashout websites.
Unavailability of a P2P trading system. Users are restricted to purchasing and selling skins to and from the Lis Skins bots.
Doesn't support skins from other popular games like Rust or Team Fortress 2.
Lack of an "Auctioning" feature.
Users can't directly trade skins in Lis Skins, but have to sell their skins for wallet balance first, which can then be used to purchase new skins from the bots (at higher rates).
Frequently Asked Questions
We've compiled a list of questions that are frequently asked about Lis Skins.
Is Lis Skins legit?
Yes, Lis Skins is legit! There are several factors which let us confidently say that Lis Skins is a trustworthy platform:
Lis Skins has been successfully operating since June 17th, 2020
The combined value of items which are currently listed on Lis Skins amounts to $1.2M
The market is operated by TRADING SPACE PTE. LTD., which is a registered company in Singapore
The company has over 3K reviews on Trustpilot and is rated 4.8 out of 5 stars
Where is Lis Skins located?
Lis Skins has its headquarters in Singapore.
Who owns Lis Skins?
Lis Skins is owned by the company TRADING SPACE PTE. LTD., which is operated by Anonymous.
What's the seller fee on Lis Skins?
The fee for selling items on Lis Skins is 50.00%.
What are alternatives to Lis Skins?
There are several CS2 marketplaces which are a viable alternative to Lis Skins, including:
How old is Lis Skins?
Lis Skins was founded 3 years ago, on June 17th, 2020.
Which payment methods are available on Lis Skins?
When buying items on Lis Skins, you can use any of the following payment methods:
Visa
Mastercard
Bitcoin
Ethereum
Tether
Which payout methods are available on Lis Skins?
When cashing out balance from Lis Skins, the following payout options are available:
Visa
Bitcoin
Ethereum
Tether