GamerPay

Registered Company
GamerPay ApS
Founded
November 21st, 2020
Headquarters
Copenhagen, Denmark
Key People
Martin Lykke Suhr
Mathias Skousbøll Hermansen
Denmark
15.27%
Switzerland
9.48%
Sweden
9.42%
United Kingdom
9.27%
Jersey
7.86%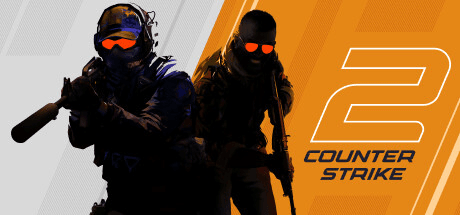 Introduction
GamerPay is a marketplace for Steam items, particularly for CS2 skins and items. The platform was founded about 3 years ago, on November 21st, 2020. GamerPay is currently operated by Martin Lykke Suhr and Mathias Skousbøll Hermansen, with headquarters in Copenhagen, Denmark. The GamerPay marketplace and company have been vetted by CSGOSKINS.GG and deemed trustworthy by all our standards.
Popularity
GamerPay is rated 4.7 out of 5 with over 1.3K reviews on Trustpilot. The GamerPay platform received approximately 1.1M visits during the last month. There are currently 11.7K different items available on the marketplace, with a total of 95.2K listed offers. Additionally, the combined value of all CS2 skins that are currently available on the GamerPay market amounts to $4.3M.
Market Type
GamerPay is a P2P (peer-to-peer) marketplace. That means when an item is sold on GamerPay, it is traded directly from the seller's Steam inventory to the buyer's Steam inventory. This has the advantage that sellers can list their items on multiple marketplaces at the same time, since they don't need to deposit the skins to a single marketplace. The downside is that when an item is sold, the seller must manually approve the trade which causes a delay for the buyer. P2P marketplaces have some benefits for sellers but the buyer experience is not as smooth.
History
GamerPay is one of the newest big third-party CS2 skin marketplaces that was founded in late 2020. However, it wasn't until May 2021 that the marketplace was launched globally. Within the short time span that it has been around, GamerPay has managed to gain a considerable amount of traction in the CS2 community and is constantly growing in terms of active users as time progresses.
GamerPay was launched to enable everyone in the CS2 scene, including minors under 18, to be able to trade freely without the risk of getting scammed. The website's launch was fueled by a whopping $2,000,000 that they raised in initial funding. GamerPay then proceeded to enter into a formal partnership with Ninjas In Pyjamas (NIP), one of the biggest esports organizations in the entire world.
Users & Popularity
Being a Denmark-based CS2 skin marketplace, GamerPay sees most of its user count from the northern European country itself. Taking a quick glance at the statistics reveals that about 30% of the website's users are from Denmark, followed by Sweden at under 15%.
Currently, GamerPay receives about 200,000 monthly visits from its users. This number is only expected to increase in the future as this is still a relatively new website.
Transaction Fees
The extremely lenient transaction fees of GamerPay is where it steals the show from its competitors. The GamerPay marketplace boasts a seller fee of 0% and a small buyer fee of 2.5% to 5% depending on your method of transaction. Users can find the detailed fee chart here.
Generally, most popular third-party CS2 skin marketplaces impose a sale fee of anywhere between 2.5% to 15% but no buyer fee whatsoever. This new approach by GamerPay of imposing fees on the buyers instead of sellers is quite unique, to say the least.
For reference, popular third-party skin marketplace BUFF163 has a flat 2.5% transaction fee on item sales and the Steam Community Market has a sale fee of 15%.
Fully Compliant EU Marketplace
GamerPay is one of the few popular skin-trading marketplace that is fully compliant with all local laws and European legislation. This makes purchasing skins from the website safe and reliable as customers won't be facing any possibility of losing their money while buying or selling skins on GamerPay.
This is due to the fact that GamerPay uses the payment processor "LemonWay". Since the release of the PSD2 regulation, marketplaces across Europe are no longer allowed to hold customer funds without a banking license. Sales, deposits, payouts, and all transactions on the GamerPay marketplace are stored and processed by LemonWay, which has a banking license and is therefore legally allowed and qualified to keep customer funds safe.
LemonWay uses BNP Paribas to store customer funds, one of the largest banks in the world. If either GamerPay or LemonWay go out of business, your money is still safe at BNP Paribas and you have legal rights to get it back.
How to Use GamerPay
GamerPay enables its users to buy and sell CS2 skins on its marketplace at extremely reasonable fees and in only a few minutes. Here's how you do it:
Purchasing Skins on GamerPay
To get started with buying CS2 skins on the GamerPay marketplace, you'll have to sign up on the website with your Steam account first. This can simply be done by clicking on the 'Sign Up' button located towards the top-left of the website and then log in with your Steam account. Once done, you'll be prompted to enter your name, email address, and country. Fill those fields correctly, and you're all set to start buying items on GamerPay.
Head over to the Buy tab of the website to start browsing through the plethora of skins that are available for purchase on the GamerPay marketplace. You can filter for the exact items that you want from the left-hand side of the page or sort by price, float, or discounts from the upper right-hand side of the page.
Once you've made your selection, hit the 'Buy' button located directly below the skin to begin the checkout process. Buyers can choose to pay for the item through their GamerPay wallet (2.5% fee) or via credit cards (5% fee).
When you're finished with the checkout process, all you have to do is wait for the seller to deliver your items and then accept the Steam trade offer.
Selling Skins on GamerPay
Selling skins on GamerPay is equally simple as buying skins on the platform and takes no more than a few seconds to get started. Make sure that you're logged into the website before trying to sell items on GamerPay.
Head over to the Sell page to see a list of CS2 skins in your inventory that you can sell on the GamerPay market. The UI of this page is a bit lackluster, primarily due to the absence of a 'sort' feature. This means that you have to manually search for every item that you wish to sell or scroll through your inventory till you find the item you're looking for.
Once you decide which items you're willing to sell on GamerPay, you can hit on the 'Set for sale' button below it to list the item on the marketplace. Do note that you'll have to enter your Steam profile URL and Steam API key before you can list the item.
That's it! Now all you have to do is wait for a buyer to purchase your item. Once you send the item to the buyer, you'll automatically receive the funds in your GamerPay wallet, which you can then withdraw to your bank account.
Unique 3D Shop
Every seller in GamerPay is also given a unique 3D shop for their items. Users and potential buyers can visit the shop directly from the 'Buy' page to see and browse through all the items that the seller has listed on the GamerPay marketplace.
On top of that, visitors are allowed to roam freely around the shop and inspect, fire, or just walk around with any of the listed skins. This is a unique and amazing feature that GamerPay has presented to the CS2 community, and it's extremely useful whether you're just browsing through various items or want to use a specific skin first-hand before coming to a decision.
Advantages
Here are some of the notable advantages of using GamerPay to buy and sell skins:
Zero sale fees. Sellers will receive 100% of the money that they sell an item for.
Extremely low buyer fees of 2.5% to 5%.
Swift, hassle-free P2P transactions where users have no risk of getting scammed.
Unique 3D shop for all GamerPay sellers that enables users and potential buyers to freely browse through listed skins in a 3D environment.
Users have the freedom to move around with, shoot, or inspect any of the skins listed on the marketplace.
Disadvantages
There are also some disadvantages of using the GamerPay market:
Buyers have to pay a fee when purchasing skins on GamerPay. Generally, third-party marketplaces spare the buyers from paying any additional fees.
Clunky UI, especially noticeable on the 'Sell' page of the website.
Lack of features like 'Instant Sell' or 'Auctioning'.
Doesn't enable users to buy or sell skins from other popular titles like DoTA 2 and Team Fortress 2.
Frequently Asked Questions
We've compiled a list of questions that are frequently asked about GamerPay.
Is GamerPay legit?
Yes, GamerPay is legit! There are several factors which let us confidently say that GamerPay is a trustworthy platform:
GamerPay has been successfully operating since November 21st, 2020
The combined value of items which are currently listed on GamerPay amounts to $4.3M
The market is operated by GamerPay ApS, which is a registered company in Copenhagen, Denmark
The company has over 1.3K reviews on Trustpilot and is rated 4.7 out of 5 stars
Where is GamerPay located?
GamerPay has its headquarters in Copenhagen, Denmark.
Who owns GamerPay?
GamerPay is owned by the company GamerPay ApS, which is operated by Martin Lykke Suhr and Mathias Skousbøll Hermansen.
What's the seller fee on GamerPay?
The fee for selling items on GamerPay is 0.00%.
What are alternatives to GamerPay?
There are several CS2 marketplaces which are a viable alternative to GamerPay, including:
How old is GamerPay?
GamerPay was founded 3 years ago, on November 21st, 2020.
Which payment methods are available on GamerPay?
When buying items on GamerPay, you can use any of the following payment methods:
Which payout methods are available on GamerPay?
When cashing out balance from GamerPay, the following payout options are available: