CS.DEALS

Registered Company
VirtuTrade
Founded
January 1st, 2019
Headquarters
Jyväskylä, Finland
Germany
18.94%
United States
11.56%
Russia
8.90%
Canada
6.41%
United Kingdom
4.92%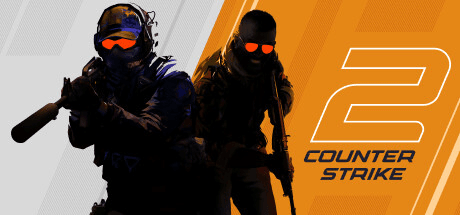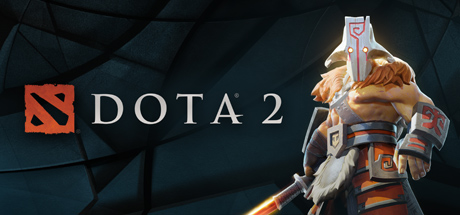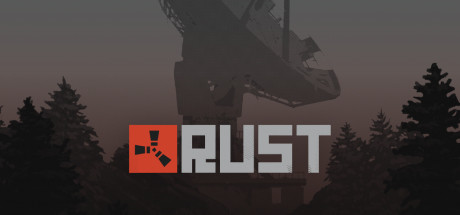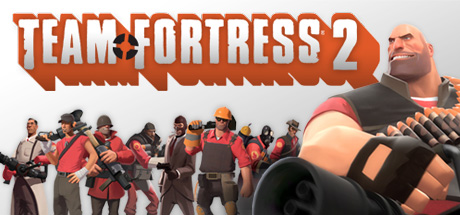 Introduction
CS.DEALS is a marketplace for Steam items, particularly for CS2 skins and items. The platform was founded about 4 years ago, on January 1st, 2019. CS.DEALS is currently operated by Jani Paasikallio, with headquarters in Jyväskylä, Finland. The CS.DEALS marketplace and company have been vetted by CSGOSKINS.GG and deemed trustworthy by all our standards.
Popularity
CS.DEALS is rated 3.9 out of 5 with over 376 reviews on Trustpilot. The CS.DEALS platform received approximately 196.4K visits during the last month. There are currently 4.7K different items available on the marketplace, with a total of 4.7K listed offers. Additionally, the combined value of all CS2 skins that are currently available on the CS.DEALS market amounts to $328.9K.
Market Type
CS.DEALS is a traditional bot-based marketplace. That means a seller must first deposit an item before it can be listed on the market. The deposit is done by sending the item to one of CS.DEALS's Steam bot accounts. Compared to P2P markets where the item can be listed on the marketplace while still being in the seller's inventory, this is not such a smooth experience for the seller. But it provides a better buyer experience because upon purchase, the buyer can immediately receive the item without needing to wait for the seller to accept the trade.
History
Having started its operations in 2016, CS.DEALS has proved to be a prominent competitor to other bot-based marketplaces like CS.MONEY or Tradeit.gg and has managed to give them a run for their money. The primary reason behind the growth in the popularity of CS.DEALS within a short span of time is its low transaction fees and convenient design that enables users to buy, sell, or trade skins in only a few seconds.
The website has also run some successful advertisement campaigns alongside some popular CS2 YouTubers, which has further added to the popularity of CS.DEALS.
Transaction Fees
CS.DEALS charges its users an incredibly low sale fee of only 2% when selling skins from CS2 and other games on their website. However, if you're looking to trade skins with their bots, the rates are a bit higher (6-15%).
The 2% transaction fee per sale is significantly lower than that of the Steam Community Marketplace and most other third-party marketplaces on the internet. Its closest competitor in terms of sale fees is BUFF163, which is a popular Chinese skin marketplace with a fee of 2.5% per item sale.
Users & Popularity
Currently, CS.DEALS receives about 400,000 visits per month. This number is only expected to grow further as the website continues to rise in popularity as time progresses. While 20% of its users are from Germany, CS.DEALS is decently popular throughout the globe as one of the biggest third-party skin marketplaces out there.
Method of Trading
While CS.DEALS is primarily a marketplace for buying and selling skins of CS2 and other popular titles, users also have the freedom to trade skins from their inventory with the bots available on the website. However, the fees for trading skins are reasonably higher than for selling them.
Let's take a look at how you can use CS.DEALS to buy, sell, and trade CS2 skins and other items.
First, you have to make sure that you're signed in to the website using your Steam account. This can be done by clicking on the "Sign In" button located towards the top-right. Once signed in, users are also advised to turn on the notifications from the website through a pop-up that appears. This can be especially useful when you're selling skins on the website so that you can receive a notification when you find a buyer for your items.
Purchasing Items on CS.DEALS
Buying skins on CS.DEALS is simple and should take users no longer than a few seconds. To get started with purchasing skins on the website, users have to top-up their wallet first. This can be easily done by clicking on the "plus" sign beside your account balance and selecting the desired payment method.
Once you've topped up your wallet, you can head over to the CS.DEALS marketplace to start purchasing skins. You'll be able to make your selection from a variety of skins across CS2, Rust, DOTA 2, and Team Fortress 2 on the marketplace. When you've made your selection and added your desired items to your cart, you can click on the cart button on the top-right to begin the checkout process.
Once the transaction is complete, the items will automatically be added to your CS.DEALS account, which can then be withdrawn to your Steam account if there's no trade hold present.
Selling Items on CS.DEALS
Selling items on CS.DEALS is also as simple as buying items on the website, but the process is not instantaneous as it may take a while to find a buyer for your skins.
Once you've logged into the website with your Steam account, you can get started with selling items immediately by heading over to the Sell page.
From there, you can select all the items that you wish to sell on the marketplace. After making your selections, hit on "List Items for Sale" to list your items on the marketplace. You'll have to enter your Steam Trade URL first, which can be found here.
Once you're done listing your skins on the CS.DEALS marketplace, all you have to do is wait for a buyer to purchase your skins. This can take a while, but when a buyer purchases your skins the funds will instantly be deposited to your wallet.
You can then proceed to cash out your CS.DEALS wallet through a few simple steps:
Click on your profile icon located towards the top-right.
Click on "Deposit & Withdraw".
Scroll down to the "Cashout" section.
Choose your preferred payout method.
Trading Skins on CS.DEALS
Trading is the easiest way to exchange your current CS2 skins for other skins from the bot, and can even net you a profit if you're good at it. To get started with trading skins, users can head to the Trade section of the website.
Like any other bot-based trading website, users can select the skins that they want to deposit from the left-hand side and the skins that they want to receive from the right-hand side. Make sure that your deposit value equals or exceeds the withdrawal value or else you won't be able to make the trade. Any leftover balance will automatically be added to your wallet in the form of Trade-Tokens.
Once you've made your selections, click on the "TRADE" button at the center of the screen and the bot will automatically send you a trade offer.
Advantages
Here are some advantages of using CS.DEALS over other third-party skin marketplaces:
Incredibly low transaction fee (2%) when compared to the Steam Community Market (15%) or most other third-party marketplaces.
The process of purchasing or trading skins is extremely swift and takes only a few seconds to complete.
Useful built-in screenshot tool enables users to inspect the skins listed on the CS.DEALS marketplace without needing to manually launch the CS2 client.
Supports skin-trading across other popular titles like DOTA 2, Team Fortress 2, and Rust.
Has a wide variety of skins available in its stock.
Several payment methods and withdrawal options are available for users looking to deposit or withdraw real money.
Disadvantages
Here are the few disadvantages you may encounter when using CS.DEALS:
The UI looks a bit outdated when compared to other modern skin marketplaces.
Skins can often be found to be on a trade hold, which means that buyers have to wait out the duration of the trade hold even after purchasing the skins from the marketplace to receive the items in their inventory.
Lack of features like "Instant Selling" or "Auctions".
Some items can take a long time to sell, even when they're listed at reasonable rates.
Frequently Asked Questions
We've compiled a list of questions that are frequently asked about CS.DEALS.
Is CS.DEALS legit?
Yes, CS.DEALS is legit! There are several factors which let us confidently say that CS.DEALS is a trustworthy platform:
CS.DEALS has been successfully operating since January 1st, 2019
The combined value of items which are currently listed on CS.DEALS amounts to $328.9K
The market is operated by VirtuTrade, which is a registered company in Jyväskylä, Finland
The company has over 376 reviews on Trustpilot and is rated 3.9 out of 5 stars
Where is CS.DEALS located?
CS.DEALS has its headquarters in Jyväskylä, Finland.
Who owns CS.DEALS?
CS.DEALS is owned by the company VirtuTrade, which is operated by Jani Paasikallio.
What's the seller fee on CS.DEALS?
The fee for selling items on CS.DEALS is 2.00%.
What are alternatives to CS.DEALS?
There are several CS2 marketplaces which are a viable alternative to CS.DEALS, including:
How old is CS.DEALS?
CS.DEALS was founded 4 years ago, on January 1st, 2019.
Which payment methods are available on CS.DEALS?
When buying items on CS.DEALS, you can use any of the following payment methods:
Visa
Mastercard
Klarna
Skrill
Trustly
SEPA
UnionPay
WebMoney
Bitcoin
Which payout methods are available on CS.DEALS?
When cashing out balance from CS.DEALS, the following payout options are available:
SEPA
Bank Transfer
Bitcoin