DMarket

Registered Company
DMarket Inc.
Headquarters
Wilmington, Delaware, US
Ukraine
12.66%
Poland
8.43%
United States
7.29%
Brazil
6.95%
Germany
3.39%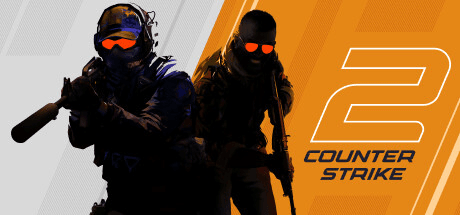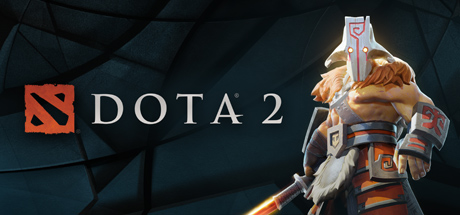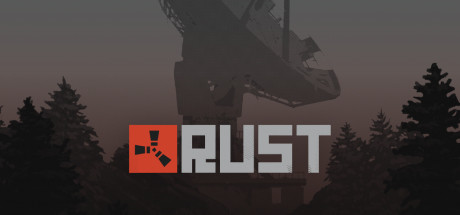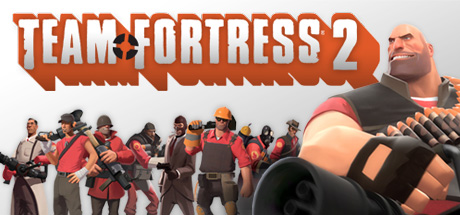 Introduction
DMarket is a marketplace for Steam items, particularly for CS2 skins and items. The platform was founded about 6 years ago, on May 1st, 2017. DMarket is currently operated by Vlad Panchenko, with headquarters in Wilmington, Delaware, US. The DMarket marketplace and company have been vetted by CSGOSKINS.GG and deemed trustworthy by all our standards.
Popularity
DMarket is rated 4.5 out of 5 with over 26.5K reviews on Trustpilot. The DMarket platform received approximately 4.5M visits during the last month. There are currently 16.2K different items available on the marketplace, with a total of 987.7K listed offers. Additionally, the combined value of all CS2 skins that are currently available on the DMarket market amounts to $6.3M.
Market Type
DMarket is a marketplace that supports both P2P (peer-to-peer) offers as well as traditional bot-based offers. For P2P offers, an item can be listed on the marketplace while staying in the seller's inventory. Upon purchase, the seller must manually approve the trade offer for the buyer. For traditional bot-based offers, the seller must first send the item to one of the Steam bot accounts of DMarket, and only after that it can be listed on the market. P2P offers usually provide a better seller experience, and bot-based offers provide a better buyer experience.
History
Founded in May 2017, DMarket started off with an Initial Coin Offering (ICO) that managed to raise a whopping $19 million worth of ETH and was quick to rise in popularity as it was one of the few third-party skin marketplaces that allowed users to sell their items at 0% transaction fee.
Over the past few years, DMarket has evolved into a huge marketplace that supports skins from a variety of popular games alongside several NFTs that users can buy or sell on the platform.
The website is founded and operated by Volodymyr Panchenko, who was born in Ukraine, but is based in Wilmington, Delaware, US.
DMarket has been pretty vocal about the ongoing war between Russia and Ukraine. Once Russia started their invasion on their western neighbors, DMarket started taking strict steps including banning Russian users from the platform and raising funds for Ukraine. At the time of writing, over $17,500,000 has been raised for Ukraine to the official crypto wallets.
Currently, DMarket stands proud as one of the most popular markets for purchasing or selling CS2 skins with real money or crypto. According to reports, DMarket is one of the top three blockchain-based marketplaces on the internet.
Users and Popularity
While DMarket was decently popular in the CIS region during its initial days, attaining global popularity took the website another several months due to the lack of features it offered at the time. Many users were willing to sacrifice the reduced transaction fees but preferred alternatives like BitSkins over DMarket due to the additional features that they offered over the latter.
As DMarket continued to grow, most of these issues were addressed by the platform. Transaction fees were also imposed on item sales. However, these fees didn't halt the constantly rising popularity of the marketplace.
Transaction Fees
Currently, DMarket charges its users a transaction fee of 3% per item sale on the platform. This fee is much lower than that of the Steam Community Marketplace, which has a fixed fee of 15% for CS2 items, but higher than that of some other popular third-party marketplaces like BUFF163 (2.5% fee per item sale).
Buying and Selling Skins on DMarket
Users can enjoy a lot of freedom when buying and selling skins on DMarket. Not only does the website offer a variety of payment methods for deposits and withdrawals, but users can also indulge in buying or selling across a variety of popular games and Non-Fungible Tokens (NFTs).
To get started with purchasing and selling skins with real money on DMarket, users have to log-in to the website through one of the several log-in methods available. Once done, users can simply head over to the marketplace to start buying and selling skins.
Buying on DMarket
Buying skins through DMarket is convenient and takes no more than a few seconds if you have the funds in your wallet. Once you're on the marketplace, select the game you want to purchase skins for, and make your selection from the thousands of available options presented to you. When you're done making a selection, simply click on the item and press "Buy" to complete the purchase.
Buyers also have the freedom to set "Targets" for specific items that they want. Once a buyer sets a target for an item, sellers with that specific item in their inventory will be prompted to instantly sell that item to the buyer for a reduced fee of 5%.
Before purchasing or setting targets, you have to make sure that you have the required funds in your DMarket wallet. To refill your wallet, click on your account balance and hit "Deposit". From there, select your preferred method of depositing, and you're good to go.
Users attempting to buy or target skins without having the required funds will be automatically prompted to refill their Wallet.
Selling on DMarket
Sellers on DMarket have to decide between multiple options when selling skins on the platform. They can choose to trade their items to DMarket bots, sell their items directly to other players via "F2F" trading, or instantly sell their items if there's a "Target" set for them.
To sell items on DMarket, users have to select the game that they wish to sell skins for from the top-left of the market. Once done, they can head over to the F2F Market , Trade, or Sell Inventory depending on their preferred method of selling skins.
Once an item is sold, the funds for the sale will be deposited to the seller's DMarket wallet, which they can then withdraw via one of the several withdrawal methods available on the website.
Here are the withdrawal methods available on DMarket:
Visa
Payoneer
Skrill
Paypal
SWIFT
Wire Transfer
Local Transfer
Besides these withdrawal options, users also have the freedom to donate their DMarket funds to aid Ukraine at its time of crisis. While the rest of the withdrawal methods have some fees associated with them, donations to Ukraine are devoid of any fees.
DMarket Subscription
Users can choose to purchase a DMarket subscription to get cashback for purchases, Targets, and trades that they make on the platform. It can be purchased from the website's Subscription and is available in two tiers: Trader and Ace.
The Subscription also provides extra benefits for early DMarket adopters through a reduced subscription. Holders of the DMarket Founder's Mark get an additional discount while purchasing a subscription.
The cashback doesn't apply on F2F trades and trades that include high-demand items with reduced fees. Each subscription lasts 30 days.
Advantages
Here are some of the key advantages that users can enjoy while buying or selling skins on DMarket:
Much lower transaction fees (3%) than the Steam Community Market (15%).
Plenty of methods available for depositing real money or withdrawing funds from the platform.
Items are generally priced cheaper than on the Steam Community Market.
UI of the website is neat and newer users will have no trouble navigating through the various sections.
Supports purchasing or selling skins across a variety of popular games like CS2, DOTA 2, Rust, Team Fortress 2, or Life Beyond.
Has a convenient mobile app with decent UI that can be used to make purchases or sales on DMarket.
Plethora of items available for purchase on the marketplace. Buyers are likely to find the exact items that they look for in a matter of seconds.
High-tier items can be easily found in DMarket whereas they can often be out of stock on the official Steam Market.
Features like "Instant Sell" and "Target" make it an attractive marketplace for buyers and sellers alike.
Disadvantages
There aren't many disadvantages of using DMarket over other platforms, but here are some of the notable ones:
Higher transaction fees than some other popular third-party marketplaces like BUFF163.
Some items can take a long time to sell on the DMarket marketplace, even when they're priced at reasonable rates.
Unless you're buying items via F2F trade, many skins can be found to be on a trade lock. Buyers have to wait out the duration of the trade lock to receive the skins in their inventory.
Lack of a "Screenshot" feature on the website. Users have to manually launch the CS2 client to inspect the skins listed on DMarket.
No "Auctioning" feature is available on DMarket.
Frequently Asked Questions
We've compiled a list of questions that are frequently asked about DMarket.
Is DMarket legit?
Yes, DMarket is legit! There are several factors which let us confidently say that DMarket is a trustworthy platform:
DMarket has been successfully operating since May 1st, 2017
The combined value of items which are currently listed on DMarket amounts to $6.3M
The market is operated by DMarket Inc., which is a registered company in Wilmington, Delaware, US
The company has over 26.5K reviews on Trustpilot and is rated 4.5 out of 5 stars
Where is DMarket located?
DMarket has its headquarters in Wilmington, Delaware, US.
Who owns DMarket?
DMarket is owned by the company DMarket Inc., which is operated by Vlad Panchenko.
What's the seller fee on DMarket?
The fee for selling items on DMarket is 3.00%.
What are alternatives to DMarket?
There are several CS2 marketplaces which are a viable alternative to DMarket, including:
How old is DMarket?
DMarket was founded 6 years ago, on May 1st, 2017.
Which payment methods are available on DMarket?
When buying items on DMarket, you can use any of the following payment methods:
Visa
Klarna
Skrill
Neteller
Trustly
GiroPay
WebMoney
Bitcoin
Ethereum
Which payout methods are available on DMarket?
When cashing out balance from DMarket, the following payout options are available:
PayPal
Visa
Skrill
SEPA
WebMoney
Payoneer