ShadowPay

Registered Company
Amazing Place PTE. Limited
Founded
January 15th, 2021
Headquarters
Geylang, Singapore
Turkey
57.28%
Switzerland
9.19%
Poland
7.65%
Romania
4.50%
Ukraine
2.63%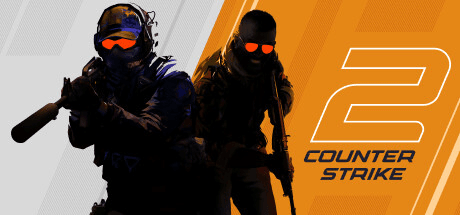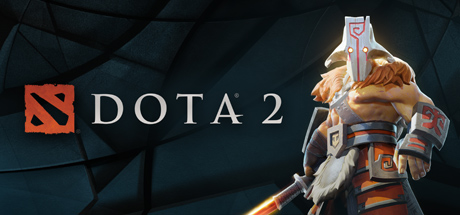 Introduction
ShadowPay is a marketplace for Steam items, particularly for CS2 skins and items. The platform was founded about 2 years ago, on January 15th, 2021. ShadowPay is currently operated by Anonymous, with headquarters in Geylang, Singapore. The ShadowPay marketplace and company have been vetted by CSGOSKINS.GG and deemed trustworthy by all our standards.
Popularity
ShadowPay is rated 3.6 out of 5 with over 407 reviews on Trustpilot. The ShadowPay platform received approximately 159.9K visits during the last month. There are currently 13.8K different items available on the marketplace, with a total of 230K listed offers. Additionally, the combined value of all CS2 skins that are currently available on the ShadowPay market amounts to $5.2M.
Market Type
ShadowPay is a P2P (peer-to-peer) marketplace. That means when an item is sold on ShadowPay, it is traded directly from the seller's Steam inventory to the buyer's Steam inventory. This has the advantage that sellers can list their items on multiple marketplaces at the same time, since they don't need to deposit the skins to a single marketplace. The downside is that when an item is sold, the seller must manually approve the trade which causes a delay for the buyer. P2P marketplaces have some benefits for sellers but the buyer experience is not as smooth.
History
ShadowPay is one of the youngest third-party CS2 and DOTA 2 skin marketplaces on the internet where users can purchase or sell skins with real money. It has only been a year since the website was created in January 2021, which is why it's still a thriving marketplace that's struggling to compete with other giant markets that have already been around for several years.
The Singapore-based marketplace has been steadily increasing in value since its release, but its active user count has been fluctuating for the past several months.
Transaction Fees
ShadowPay charges its users a transaction fee of 5% per item sale made on the platform. There's also an additional fee of 5% during each payout. The 5% selling fee on ShadowPay is significantly lower than that of the Steam Community Market, which has a 15% selling fee on CS2 and DOTA 2 items, but still higher than some other third-party marketplaces like BUFF163.
Users and Popularity
Being a growing marketplace, the number of monthly active users on ShadowPay is lower than other popular third-party skin marketplaces out there. This low active user count can negatively impact selling times, since finding a buyer for your items can take much longer due to fewer active buyers.
As per the website's data, ShadowPay boasts over 1.2 million users on the platform, with over 2.1 million trades made yet.
Method of Trading
Since ShadowPay uses a convenient P2P trading system, buying and selling skins on the website is hassle-free and can be done in only a few seconds. The neat and intuitive UI makes it extremely easy for newer users to navigate through the website.
To buy and sell skins on the ShadowPay marketplace, users are recommended to install the ShadowPay extension first. The extension takes only a few seconds to install but makes the process of transactions a breeze for buyers and sellers alike by automating the trades made on the platform.
Once the extension has been installed, users have to log into the website to begin buying and selling CS2 skins on the ShadowPay marketplace. This can be done by clicking on the "Get Started" button located towards the top-right of your screen on the ShadowPay website.
Buying on ShadowPay
After logging in to the website, buyers can simply head to the market and select the skins that they wish to purchase with real money. Once they're satisfied with their selection, they can hit "Buy Now" to proceed to the checkout section.
Make sure that you have the required funds in your ShadowPay wallet before attempting to purchase the items off the marketplace. To top up your wallet, simply click on the "+" symbol beside your account balance on the top-right after you've logged in to the website.
There are a number of deposit methods available on ShadowPay including Bank Cards, Crypto, and Trustly among others.
Once you've made your purchase, all you have to do is wait for the seller to send your items via a trade offer on Steam. Once you accept the offer, the funds will be deducted from your ShadowPay wallet, and you'll have the item ready in your inventory.
Selling on ShadowPay
Selling on ShadowPay is just as simple, but can take a while due to the low number of active users on the platform at any given time.
To start selling on ShadowPay, users have to be logged into the website and have the extension installed for added security and automatic trades.
Once you're ready to sell your items, simply head to the Sell tab and select the skins that you want to sell, and set their prices accordingly. Once done, you can click on "Sell Items" to list those items on the ShadowPay marketplace.
Now you have to wait till a buyer purchases your items. This can take a while, but once a buyer chooses to buy your items, you'll receive alerts via email, your browser, and the extension. You'll have five minutes to accept the trade once you have received the alert.
Upon successful completion of the transaction, you'll receive the funds in your ShadowPay wallet, which can then be withdrawn as real money.
ShadowPay has a variety of withdrawal methods available on their website including VISA, Tipalti, and Crypto among others.
Advantages
Here are some advantages of using ShadowPay over other third-party skin marketplaces:
Significantly lower transaction fee (5%) than the Steam Community Market (15%).
Convenient P2P system enables buyers to purchase items in only a few seconds.
Variety of methods for depositing or withdrawing real money.
Neat, intuitive UI makes it easy for newer traders to buy and sell skins on the website.
Items are generally priced much cheaper than on the Steam Community Market.
Disadvantages
Here are some of the key disadvantages of purchasing and selling skins on ShadowPay:
Higher transaction fees than some other third-party marketplaces like BUFF163 (2.5%).
Sellers might encounter long selling times due to the low active user count on the platform.
Lack of a built-in "Screenshot" tool. Users have to launch the CS2 client to inspect skins listed on the ShadowPay marketplace.
Doesn't support skins from other popular games like Team Fortress 2 or Rust.
Lack of an "Instant Sell" feature.
The number of skins listed on the marketplace is lower than most other popular markets.
Frequently Asked Questions
We've compiled a list of questions that are frequently asked about ShadowPay.
Is ShadowPay legit?
Yes, ShadowPay is legit! There are several factors which let us confidently say that ShadowPay is a trustworthy platform:
ShadowPay has been successfully operating since January 15th, 2021
The combined value of items which are currently listed on ShadowPay amounts to $5.2M
The market is operated by Amazing Place PTE. Limited, which is a registered company in Geylang, Singapore
The company has over 407 reviews on Trustpilot and is rated 3.6 out of 5 stars
Where is ShadowPay located?
ShadowPay has its headquarters in Geylang, Singapore.
Who owns ShadowPay?
ShadowPay is owned by the company Amazing Place PTE. Limited, which is operated by Anonymous.
What's the seller fee on ShadowPay?
The fee for selling items on ShadowPay is 5.00%.
What are alternatives to ShadowPay?
There are several CS2 marketplaces which are a viable alternative to ShadowPay, including:
How old is ShadowPay?
ShadowPay was founded 2 years ago, on January 15th, 2021.
Which payment methods are available on ShadowPay?
When buying items on ShadowPay, you can use any of the following payment methods:
Visa
Mastercard
Skrill
Neteller
Trustly
UnionPay
Bitcoin
Ethereum
Litecoin
Which payout methods are available on ShadowPay?
When cashing out balance from ShadowPay, the following payout options are available: