BitSkins

Registered Company
BitSkins Limited
Headquarters
Hong Kong, China
Key People
Anna Maria Zamorniak-Urbaniak
Russia
16.80%
United States
14.05%
Ukraine
6.61%
United Kingdom
5.08%
Germany
4.30%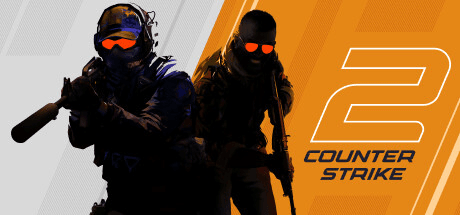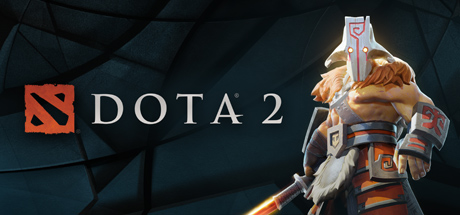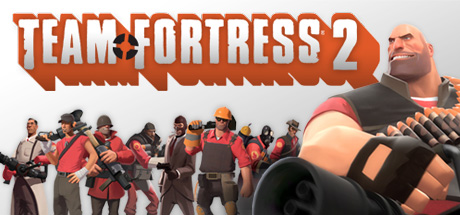 Introduction
BitSkins is a marketplace for Steam items, particularly for CS2 skins and items. The platform was founded about 8 years ago, on July 21st, 2015. BitSkins is currently operated by Anna Maria Zamorniak-Urbaniak, with headquarters in Hong Kong, China. The BitSkins marketplace and company have been vetted by CSGOSKINS.GG and deemed trustworthy by all our standards.
Popularity
BitSkins is rated 4.8 out of 5 with over 1.4K reviews on Trustpilot. The BitSkins platform received approximately 629.2K visits during the last month. There are currently 16.2K different items available on the marketplace, with a total of 1.1M listed offers. Additionally, the combined value of all CS2 skins that are currently available on the BitSkins market amounts to $4.1M.
Market Type
BitSkins is a traditional bot-based marketplace. That means a seller must first deposit an item before it can be listed on the market. The deposit is done by sending the item to one of BitSkins's Steam bot accounts. Compared to P2P markets where the item can be listed on the marketplace while still being in the seller's inventory, this is not such a smooth experience for the seller. But it provides a better buyer experience because upon purchase, the buyer can immediately receive the item without needing to wait for the seller to accept the trade.
History
BitSkins is one of the oldest and most reputed third-party CS2 marketplaces that's trusted by millions of users from throughout the world. Originally founded in July 2015, BitSkins has been prevalent as one of the biggest third-party marketplaces dedicated to CS2 skins.
Being one of the oldest marketplaces for CS2 skins, BitSkins has also been a prime competitor to OPSkins, which was single-handedly the biggest third-party CS2 skin marketplace before it was eventually forced to shut down as a result of a legal notice by Valve. According to the company, Express Trade, a feature introduced by OPSkins following the implementation of 7-day trade locks on CS2 items, was in direct violation of the Steam Subscriber Agreement.
In late 2019, the CEO of BitSkins, Atif Nazir, announced that the website would be shutting down all operations due to some users allegedly committing payment fraud on Steam and using BitSkins to sell the items purchased through unfair means. However, it was later declared that the website wouldn't cease operations, but the ownership of BitSkins would instead be transferred to a different team.
Since then, BitSkins has been operating without any further hindrance and has proceeded to open a separate P2P marketplace for players looking to bypass the 7-day trade hold of Steam.
Users & Popularity
BitSkins is renowned as one of the best third-party marketplaces to buy and sell CS2 skins, which when combined with the fact that it has been around for a little over eight years has helped the website attract users from throughout the globe. With about a million visits per month, BitSkins boasts a massive skin collection that users can buy using real money at hefty discounts. Sellers can also use BitSkins to cash out their CS2 inventory at reasonable rates. The newly released P2P marketplace is also finding itself rapidly growing in popularity as more and more users look to avoid waiting out the duration of the 7-day trade lock on CS2 skins.
Transaction Fees
BitSkins charges a transaction fee of 10% per item sale to its users, which is lower than the 15% fee of CS2 skins on Steam but still significantly higher than some other third-party marketplaces like BUFF163.
It's important to note that the transaction fees on BitSkins can be reduced to a minimum of 4.8% for publicly listed items, and 2.4% for private listings if the total sales of a user exceed $50,000.00. The BitSkins P2P marketplace enables users to reach a minimum of 3.99% fee per item sale.
There are 5 different sales levels on BitSkins, each level reducing the sale fee by 0.05% after Level 1. Levels can be upgraded after selling items at a specific price range, as follows:
| Level | Total Sales | Fee Reduction |
| --- | --- | --- |
| Level 1 | $0 | - |
| Level 2 | $2,500 | 0.05% |
| Level 3 | $10,000 | 0.10% |
| Level 4 | $50,000 | 0.15% |
| Level 5 | $100,000 | 0.20% |
| Individual | $20,000 monthly | Individual fee |
Here are the various tiers of transaction fees on BitSkins P2P marketplace and their names:
Silver: 4.99% Sale Fee
Gold Nova: 4.79% Sale Fee
Master Guardian: 4.59% Sale Fee
DMG: 4.39% Sale Fee
SMFC: 4.19% Sale Fee
Global Elite: 3.99% Sale Fee
The reduced transaction fees on BitSkins make it a great choice for sellers looking to cash out high-tier skins or sell items in bulk.
Buying & Selling On BitSkins
To start using BitSkins for buying or selling CS2 skins, users have to log into the website with their Steam account. This can be done by clicking on the "Sign In" option located towards the top-right of the page and entering the required credentials.
If you're looking to buy skins from the platform, you have to top up your BitSkins wallet first. Currently, BitSkins enables users to add funds to their wallets via crypto, Skrill, Credit and Debit cards, coupons, or by selling skins from their own inventory. Skins that have been purchased from the marketplace or unlisted skins can be withdrawn from the "Pending Withdrawals" tab.
Sellers can list items from their CS2 inventory by clicking on the profile icon on the top right which will open a drop-down menu. Select the Selling button from this menu, and then click on the Steam Inventory tab to select the skins you wish to sell. BitSkins also enables its sellers to "Instant Sell" their skins at cheaper rates if they're looking to add some quick funds to their wallets or cash out instantly. Withdrawals can be done via Crypto, Coupon, VISA cards, Binance Pay or Zen Pay.
However, VISA withdrawals are not supported for the following countries:
Canada
United States of America
Advantages
There are a bunch of advantages that BitSkins provides over other third-party marketplaces:
Significantly lower seller fees than the Steam Community Marketplace.
Swift, hassle-free trades that can easily be done in a few seconds.
Further reduction in selling fees provides a good incentive for users to sell items in bulk.
Variety of items available on the marketplace at any given time. High-tier items like the Dragon Lore or the Medusa can easily be found on the BitSkins marketplace while they're often seen to be out of stock on the Steam Market.
The "Instant Sell" feature can be extremely useful for users looking to urgently cash out their CS2 inventory.
The presence of a separate P2P marketplace enables users to bypass the 7-day trade hold.
Disadvantages
There are certain disadvantages when using BitSkins for purchasing or selling CS2 skins:
Higher seller fees than some other third-party marketplaces like BUFF163.
Lower volume of skins than more popular websites like CS.MONEY or BUFF163.
High-tier items may take a while to sell at reasonable rates.
Absence of a " 3D Inspect" system on the website itself. Users are only able to inspect a 2D screenshot of the skin on the marketplace but have to go in-game to view the item in 3D.
Frequently Asked Questions
We've compiled a list of questions that are frequently asked about BitSkins.
Is BitSkins legit?
Yes, BitSkins is legit! There are several factors which let us confidently say that BitSkins is a trustworthy platform:
BitSkins has been successfully operating since July 21st, 2015
The combined value of items which are currently listed on BitSkins amounts to $4.1M
The market is operated by BitSkins Limited, which is a registered company in Hong Kong, China
The company has over 1.4K reviews on Trustpilot and is rated 4.8 out of 5 stars
Where is BitSkins located?
BitSkins has its headquarters in Hong Kong, China.
Who owns BitSkins?
BitSkins is owned by the company BitSkins Limited, which is operated by Anna Maria Zamorniak-Urbaniak.
What's the seller fee on BitSkins?
The fee for selling items on BitSkins is 10.00%.
What are alternatives to BitSkins?
There are several CS2 marketplaces which are a viable alternative to BitSkins, including:
How old is BitSkins?
BitSkins was founded 8 years ago, on July 21st, 2015.
Which payment methods are available on BitSkins?
When buying items on BitSkins, you can use any of the following payment methods:
Visa
Mastercard
Klarna
Neteller
Trustly
WeChat Pay
Blik
UnionPay
Bitcoin
Ethereum
Litecoin
Which payout methods are available on BitSkins?
When cashing out balance from BitSkins, the following payout options are available:
Visa
Bitcoin
Ethereum
Litecoin