AUG | Copperhead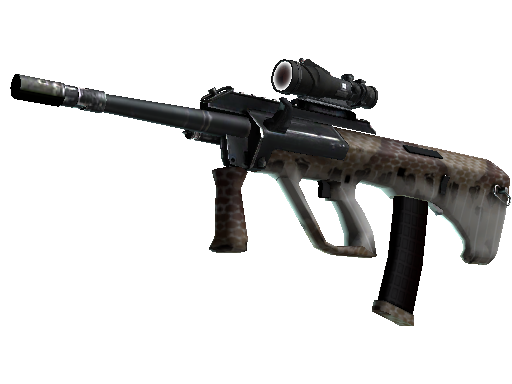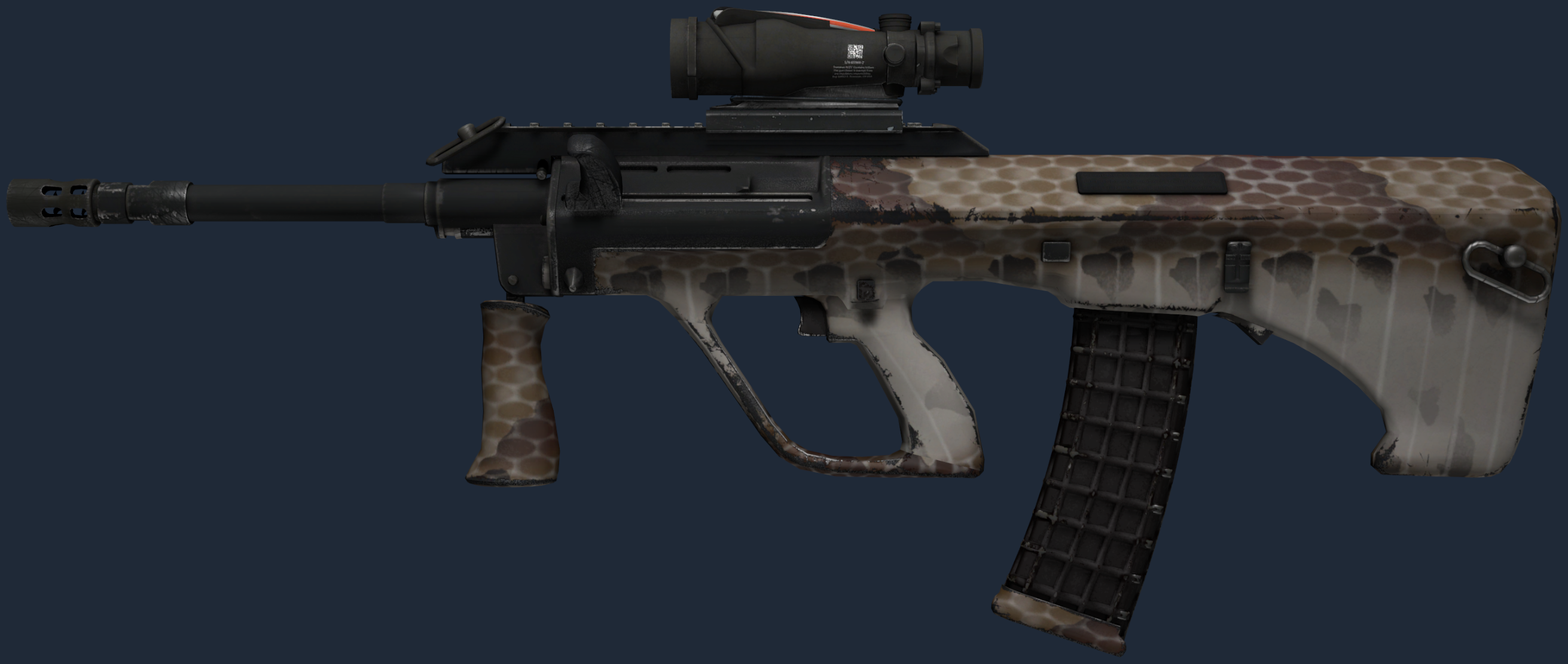 Released
August 14th, 2013
Wear Range
Every weapon skin has a wear value, sometimes also called float value. The wear value determines how scratched the skin looks and also which exterior it belongs to:
0.00 - 0.07 = Factory New (FN)
0.07 - 0.15 = Minimal Wear (MW)
0.15 - 0.38 = Field-Tested (FT)
0.38 - 0.45 = Well-Worn (WW)
0.45 - 1.00 = Battle-Scarred (BS)
Each skin has a minimum and maximum wear value, that's what we call a wear range. The green line shows the available wear range for this skin.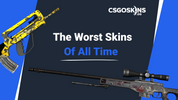 The Worst CS:GO Skins Of All Time
AUG Copperhead Wear Preview
24h Price Change
$0.00 (0.00%)
Volume / Market Cap
0.0000
Considering all available offers for this item, CSGOSKINS.GG recommends Skinport:
Highly trusted marketplace from Germany

Quick registration & checkout process

Wide range of available payment methods

Zero payment fees

No balance top-up required, just pay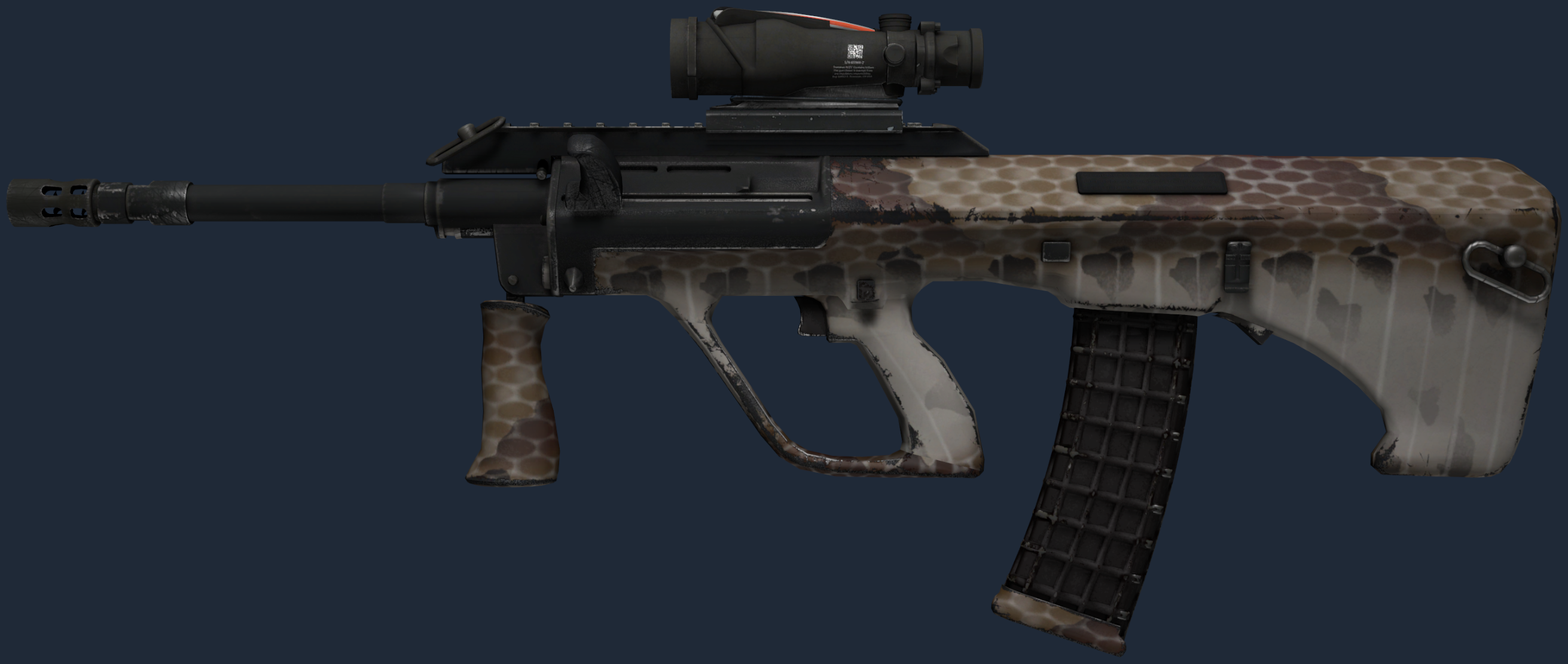 Powerful and accurate, the AUG scoped assault rifle compensates for its long reload times with low spread and a high rate of fire. It has been painted using a copperhead snakeskin-patterned hydrographic.
History
The AUG | Copperhead was first introduced to CS:GO 10 years ago, on August 14th, 2013. It was released as part of the "The Arms Deal" update.
Origin
The AUG | Copperhead can not be obtained by opening any containers. Instead, the skin is part of the The Dust Collection.
Popularity
With a popularity of 35%, the AUG | Copperhead is currently one of the less popular items in CS:GO. This popularity measurement is based on the daily sales volume and the price of the skin.
Rarity
The AUG | Copperhead is one of 255 other Rifle skins. The rarity of the skin is Mil-Spec Grade, which makes the Copperhead a pretty common drop with an estimated drop chance of 79.92%.
Availability
With a price range between $89.37 and $97.98, the AUG | Copperhead is a rather affordable skin. Fortunately, it's currently widely available and can be purchased on multiple different markets. There are currently 3K units of the Copperhead in public CS:GO inventories.
Versions
The float value of the AUG | Copperhead ranges from 0.12 to 0.38, which makes the skin available in Minimal Wear and Field-Tested. There are no StatTrak or Souvenir versions available for the Copperhead.
Finish Style
This AUG has been painted in a "Hydrographic" style, with the Copperhead finish. Disassembled weapon parts are lowered through a floating hydrographic film on the surface of a water tank. The film adheres to the primed weapon parts, covering the surface with a pattern. That said, this particular skin has been mostly painted in shades of gray. The look of the Copperhead finish is affected by its pattern index.
Community Sentiment
The AUG | Copperhead has received over 3.3K votes on CSGOSKINS.GG, leading to an average rating of 2.9 out of 5 stars.